More Omnes widths and entire Darden Studio collection now on Typekit
Darden Studio, based in New York, is the source of classic branding fonts like Omnes, and more recently released Halyard. We've offered a selection of their fonts for years, and are thrilled that they've now added their entire collection to our library.
The already-friendly design of Omnes becomes even more versatile with the addition of condensed widths. If you've ever tried typesetting with Omnes, you might have noticed that it tends to be a bit wide. That's great if you want to fill more space, but sometimes you might want to keep things a little tighter. Condensed, Semicondensed, and Narrow widths are here for you!
Halyard is another strong option from Darden Studio, and from its release this was designed to be used everywhere. It's one of those fonts you won't even realize you're reading — like many sans-serifs, it's designed to be unobtrusive, which is great for getting information across to people without a lot of time for mental processing; think signage, or infographics.
Halyard comes in eight weights, from Extralight to Black, as well as optical sizes (which means we have super-specialized options that are great for tiny print or big poster displays).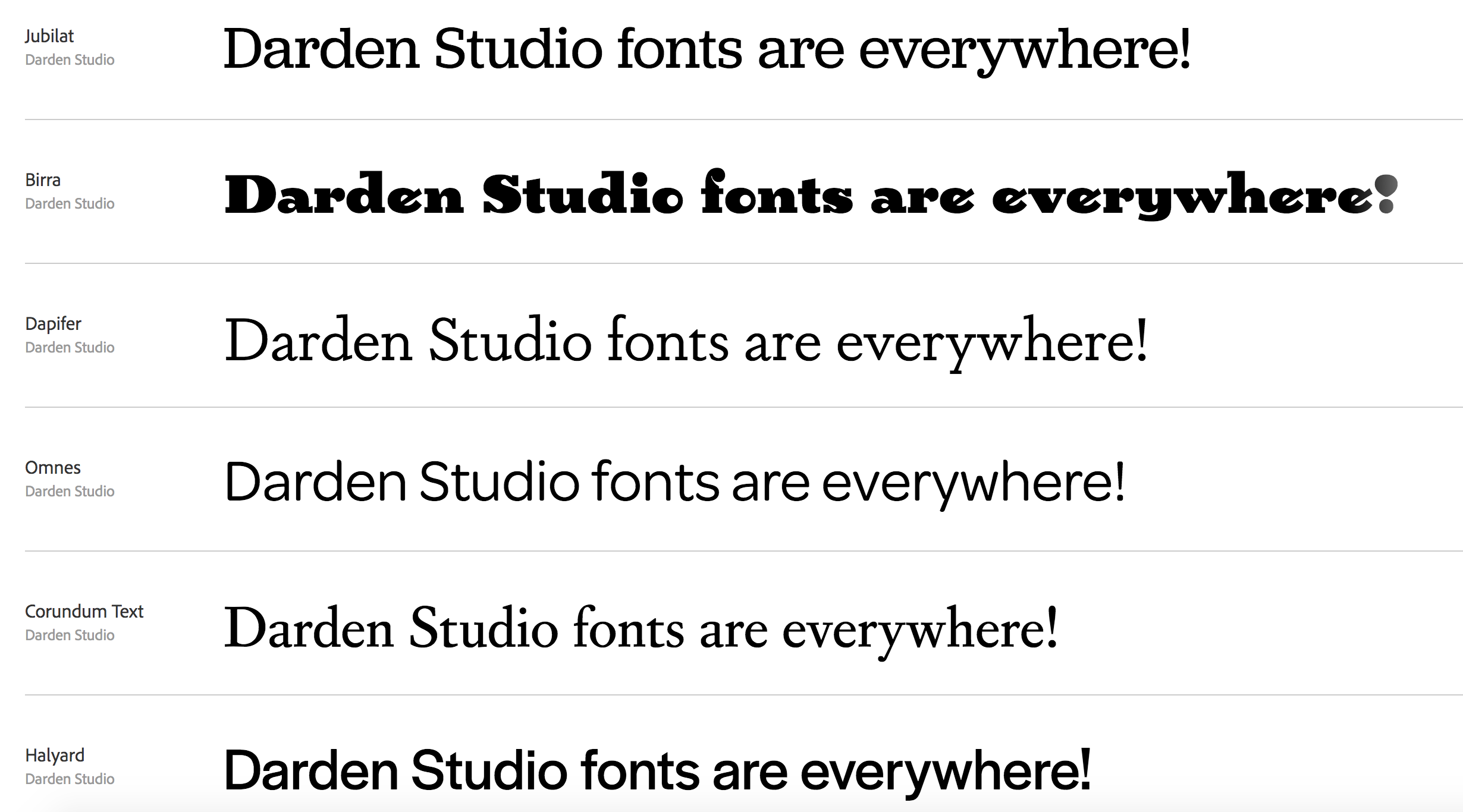 Check out Darden Studio foundry page to see everything in their catalog that's available. Since everything from Darden Studio is in our regular library now, it's all included with Creative Cloud plans. Try a couple out, play with the width options a bit to see what feels right to you. Let us know what you think!