Major update to our FontFont collection
Monotype's FontFont library was one of the original offerings in Typekit in 2009 back when we were only a webfont service. We're pleased to announce that an additional 230 FontFonts are now available for sync in the Typekit library.
We've also put an extensive collection of over 700 FontFont typefaces on Typekit Marketplace for individual purchase, which you do not need a paid Creative Cloud subscription to use. With an Adobe ID, you can sync purchased fonts via the Creative Cloud desktop app. The fonts are then yours to use in any desktop application, and can be hosted on the web via Typekit as well. Read on for a brief overview of what we love in the FontFont collection, or jump directly to their foundry page to see for yourself.
FF Real is an entirely new family on Typekit. Designed by Erik Spiekermann and Ralph du Carrois, it was originally conceived by Spiekermann to use as the text face for his biography. The family has been recently expanded to include 52 styles divided between FF Real Text and FF Real Head, including italics. For a grotesque typeface, there's an unusual and impressive focus on legibility; in the Text version, features like the curved foot of the lowercase l and crossbars on the uppercase I contribute to this.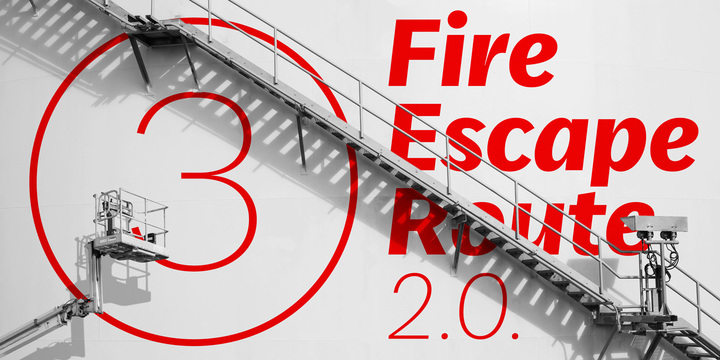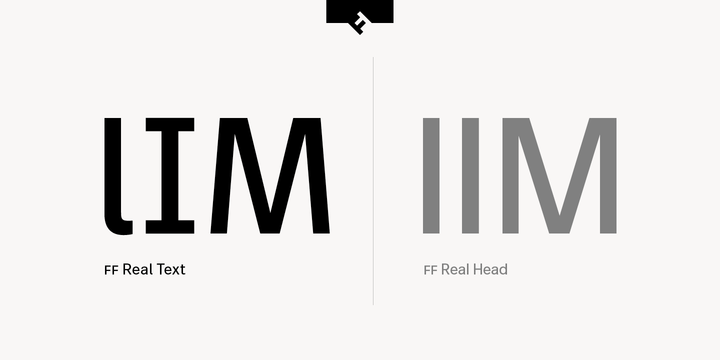 FF Ernestine, by Nina Stössinger, is a slab serif that stands out from others in its genre. For starters, that g could be recognized anywhere. The whole design is influenced by choices to make it more open and friendly: ball terminals and large x-height, along with open counters and round shapes. Stössinger took care to design each style separately, rather than automating their variation in weight. This makes each style work well in its own right, without the context of the others. A special addition to Ernestine and included in the font is its Armenian version, designed by Hrant Papazian.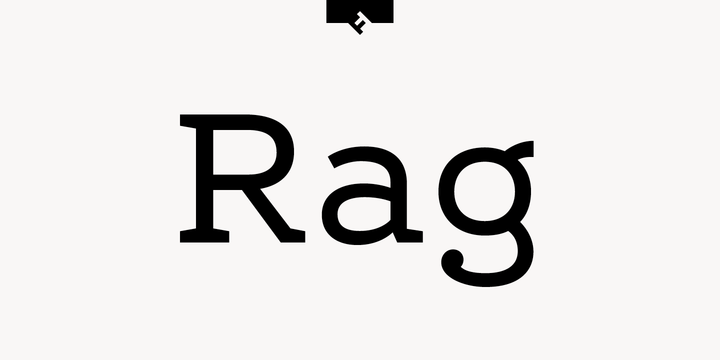 FF Dax brings a humanist touch to a minimal sans typeface. Hans Reichel's choice to eliminate stems on characters such as the lowercase a and u gives the typeface a casual aesthetic, while all other features are polished. This style influenced countless designs to follow. When spacing is tight, we also have the Dax Compact styles ready to sync.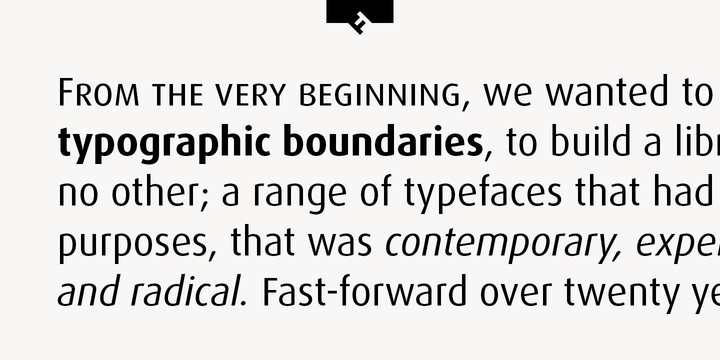 We have a total of 38 FontFont families available on Typekit. Take a look at the list here or check out their foundry page to see it all in the same place — and let us know where you use them!
FF Amman Sans
FF Amman Serif
FF Angie
FF Avance
FF Basic Gothic
FF Brokenscript
FF Carina
FF Chambers Sans
FF Cocon
FF Dagny
FF Dax
FF Duper
FF Enzo
FF Ernestine
FF Folk
FF Ginger
FF Good
FF Info
FF Karbid
FF Kava
FF Mach
FF Market
FF Meta
FF Meta Serif
FF More
FF Nuvo
FF Prater
FF Providence
FF Real Head
FF Real Text
FF Speak
FF Spinoza
FF Tisa
FF Tisa Sans
FF Typestar
FF Uberhand
FF Utility
FF Zwo