Introducing Typekit Studio
It was exactly one year ago, at Brooklyn Beta 2013, that we first made the idea of the Typekit pop-up library a reality. Over the past year, the library has traveled to An Event Apart, TYPO San Francisco and Berlin, Beyond Tellerrand, Adobe MAX, TypeCon, and many other wonderful conferences.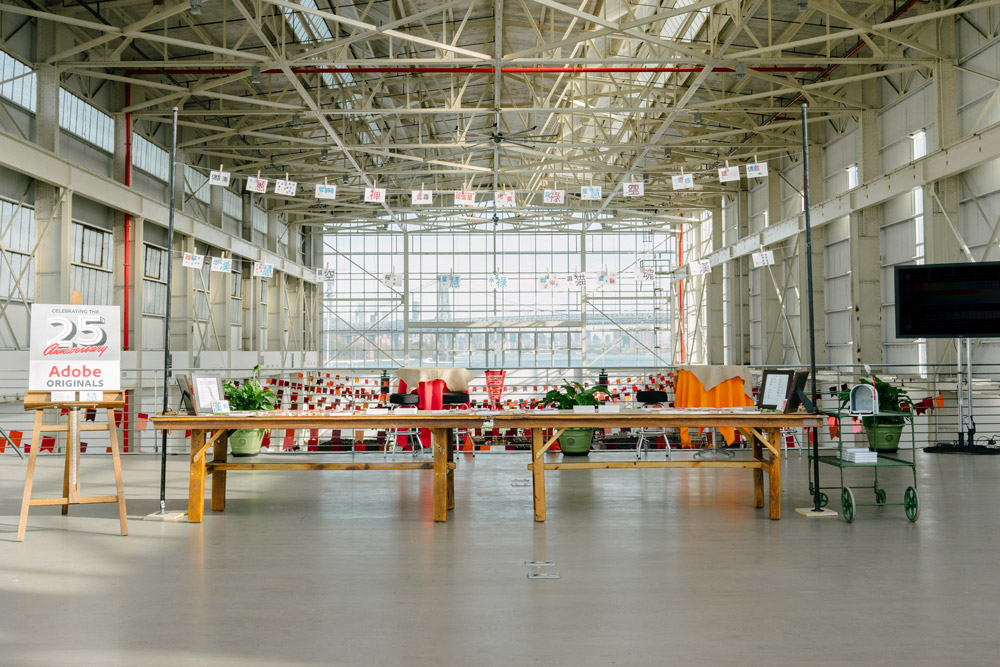 After observing how much people have enjoyed being able to interact with the physical copies of books in our library, we wanted to offer another way for people to experience what Typekit is all about. We're adding a new component to the library setup, called Typekit Studio.
Since it's difficult to carry around a letterpress machine or woodblock type (although we might just do it one day), we decided to find another way for people to practice printing with type that draws on more traditional techniques. The Typekit Studio is a place where people can experiment hands-on with type in different ways. For Brooklyn Beta, we've made rubber stamps of select Chinese and Japanese characters in Source Hans Sans, our newest typeface from Adobe. (And it seemed especially timely, with this year being the 25th anniversary for the Adobe Originals.)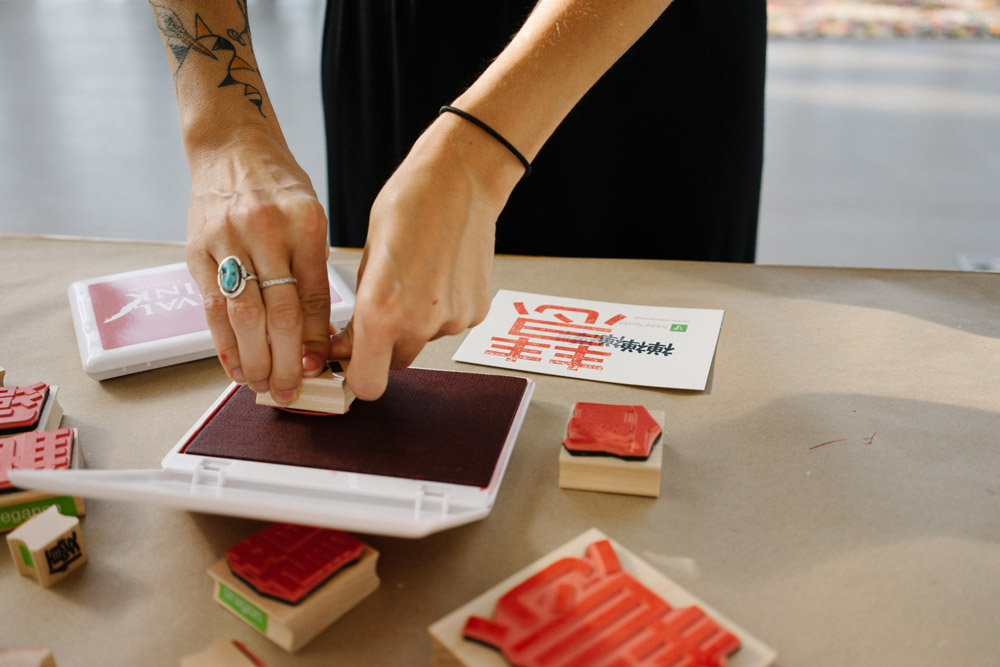 If you're attending Brooklyn Beta tomorrow, we hope you'll come back to the mezzanine level to check out the Typekit Studio. We have postcard-sized paper, so you can create a design and send it to friends, family, or yourself. Consider it a little souvenir from Brooklyn Beta's final year. And for the bibliophiles out there, the library will be there, too!
Photos Courtesy of Ryan Essmaker