Sites We Like: A Very Happy Thursday
The Typekit team wishes you A Very Happy Thursday!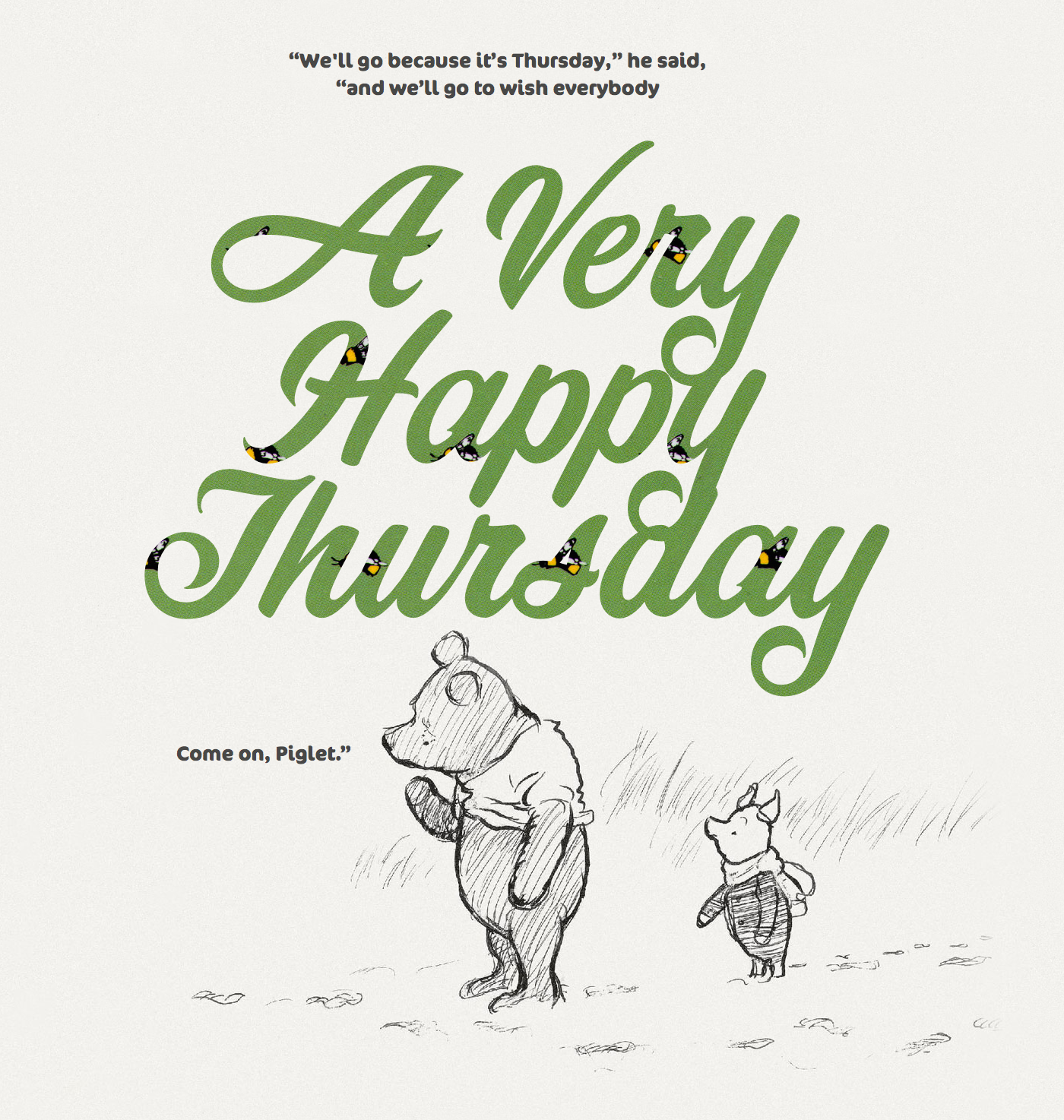 Dave Dawson has turned a few short sentences into a work of art. (For the story behind this site, read his blog post.) Corner Store is set large and bright with bumblebees peeping through the transparent text. FF Cocon—making its first appearance in Sites We Like—is a cheerfully rounded companion to Corner Store's paintbrush-like swoops.
The site makes us smile, and we hope it does the same for you.