New fonts on Typekit: Tenso, Dapifer, HWT Slabs, and updates to League Gothic
We've got a few new fonts we'd like to share with you today, as well as an update to one of our old favorites. You'll find all of these in our font library; go ahead, play with the Type Tester, see which weights and styles best suit your content. We think you'll love using these.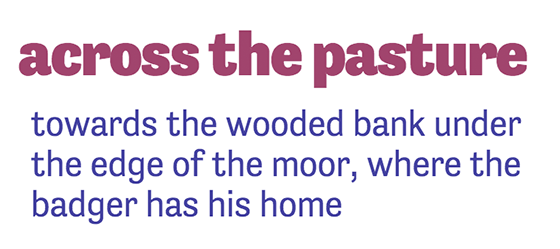 Tenso Black and Regular
Fresh from exljbris, the sans-serif Tenso makes for some wonderfully bold headlines that pair well with a number of more delicate serif faces. The rounded shapes of the letters give this typeface an especially playful edge at any weight.


Hamilton Wood Type Slab Columbian
The difference between Hamilton Wood Type's HWT Slab Antique and HWT Slab Columbian is subtle; Antique's slabs are squared off in the traditional style, while those in Columbian are very slightly rounded. Both variants look great in big sizes and add a distinctive character to your work.


Dapifer Semibold and Dapifer Light Italic
Dapifer, by Darden Studio, is a flexible slab serif suitable for a number of different editorial settings—and with 12 different weights and styles to mix, you can cover a lot of ground with this typeface.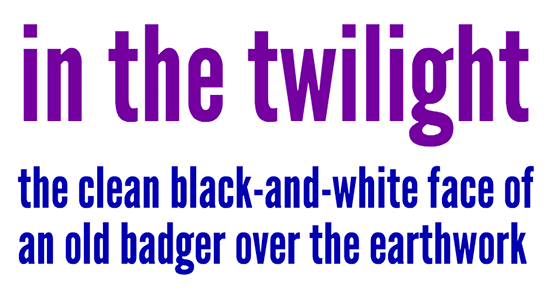 League Gothic. Text for all specimens from Project Gutenberg.
League Gothic, by open-source type foundry The League of Moveable Type, is a reliable favorite on Typekit, and we've just released some improvements to the typeface—namely, hinting adjustments to resolve some rendering issues in Chrome. If you're already using it in one of your kits, just republish the kit, and the updates will carry through to your sites.
We hope you enjoy using these new typefaces. If you've never given Typekit a try, sign up (it's free!) and upgrade to a paid plan whenever you're ready.