New font browsing tools for Adobe Edge Web Fonts
As part of our efforts to make web fonts more broadly accessible and easy to use, we'd like to announce that Edge Web Fonts – Adobe's free web font service powered by Typekit – has a better way to browse fonts. The new site makes it easier to browse the Edge Web Fonts library, find the perfect font, and start using it in your website right away, for free.
You can now browse across the entire library, narrowing your search with filters for classification, recommended use, typographic properties, and language support.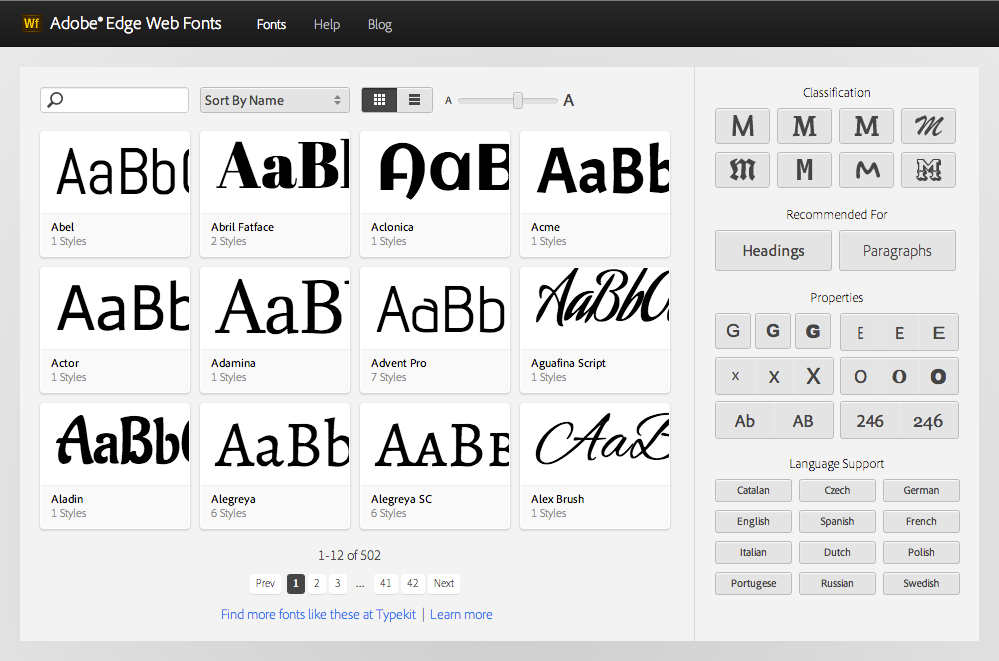 Each font appears as a text sample, and you can preview a font's weights and styles by applying them to the sample. To try out your own text, click to edit the sample. Use the font size control to see the fonts at different sizes.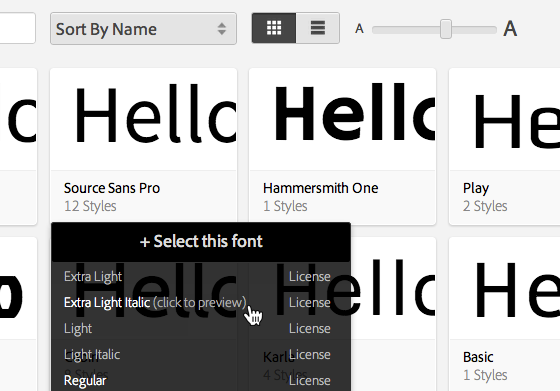 While browsing the fonts, you'll notice links to "similar fonts at Typekit." Follow these links if you're interested in using commercial fonts via Typekit that share the characteristics of the free fonts you're browsing at Edge Web Fonts. Additionally, some of the fonts available through Edge Web Fonts are also part of the Typekit library. This means you could choose to use those fonts via Typekit instead if you want the additional features and services Typekit provides, such as additional font specimens, browser samples, customer support, and an uptime guarantee. These fonts include an "Also available at Typekit" link that will lead you to Typekit for more details on how to use them via Typekit.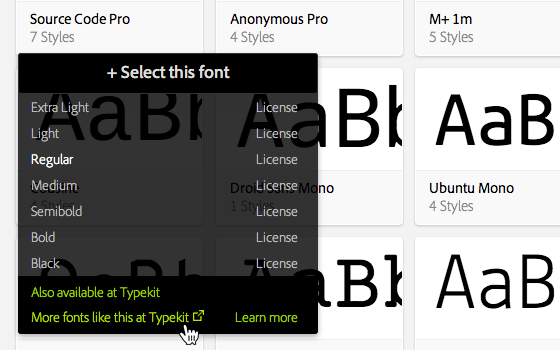 After selecting the fonts you want to use, simply copy a line of JavaScript into your site's HTML, and you're ready to start using the fonts in your site's CSS. That's all there is to it.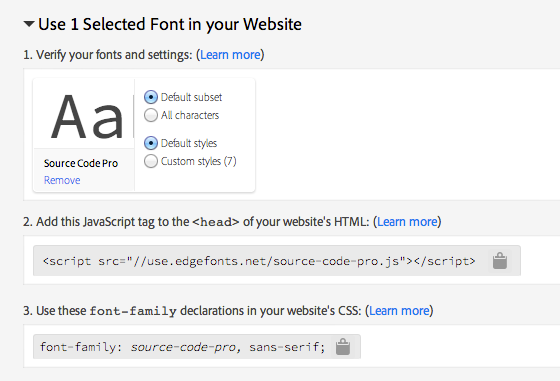 We're delighted to make free web fonts even more accessible – and likewise to help expose the great work of a worldwide community of open source font designers to more people.
Learn more about Edge Web Fonts, or just get started browsing fonts.
Edge Web Fonts is a free service powered by Typekit. That means Edge Web Fonts makes use of Typekit's global font serving network and JavaScript libraries for superior browser compatibility, font events, speed and reliability. Read more about Edge Web Fonts and Typekit on the Edge Web Fonts help page.