Sites We Like: Jack Cheng, Editorially, and Draft Supply Co
We love typography, and we love it even more when great type is paired with quality writing. In this week's sites we like, we're featuring a few smart people who are very good with words.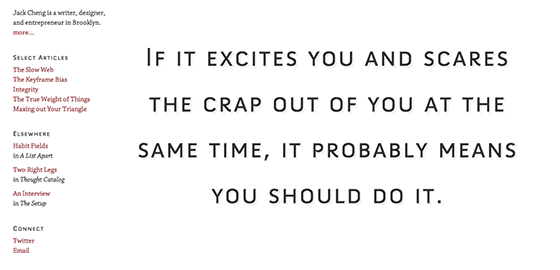 It doesn't take but a few seconds on writer Jack Cheng's website to get sucked into reading his perceptive and engaging blog. Chaparral makes for a lovely, unobstrusive body text that keeps the focus on his words, while Anivers SC brings a robust character to headings and the inspiring homepage opener.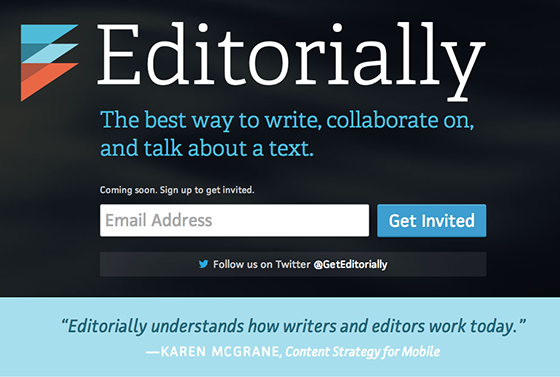 We love writing on the web, and the crew at Editorially aims to make that process an even better one for authors and editors with their innovative writing app. In addition to improving upon the mechanics of the modern writing process, they've done great work with their website; Adelle is an excellent choice to set the writerly tone for this page. (Doesn't the descender on the "y" remind you of a typed letter?) JAF FacitWeb balances this nicely, making for clear and inviting site navigation.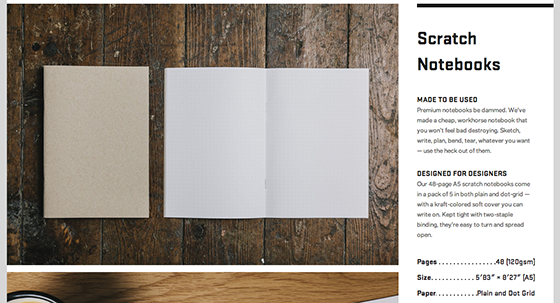 Even for those of us who work on the web, there's nothing quite like the perfect notebook. Draft Supply Co. offers a lovely, simple interpretation of this most essential of tools, and features some exquisite type on its equally appealing website. The page bristles with energy from Stratum 2, a geometric sans serif from Process Type Foundry. The approachable FF Dagny brings a newsy personality to the body text throughout.
That's it for this week's sites; share the sites you like in the comments!