New from Typekit: Browse by list
Starting today, Typekit is rolling out a new way to browse fonts: lists. Lists have been curated by Typekit staff and feature an editorialized means of browsing. Each list features fonts organized by theme, intended use, or defining characteristic. Some of our favorite lists include a list of great rounded fonts, a list of fonts that are good for longform, and a list of condensed headline fonts.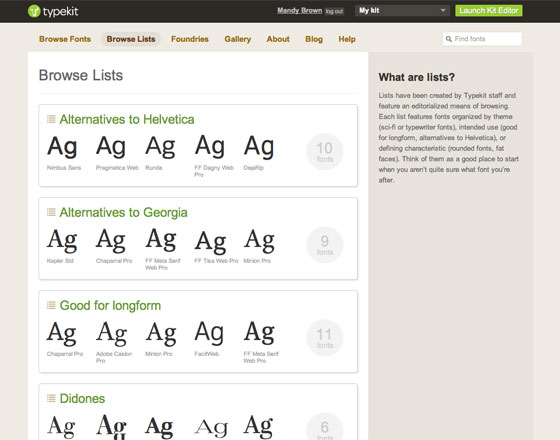 Lists are a great place to start when you aren't quite sure what font you're after. Need something casual, but aren't sure what that means? Start with the this list of casual fonts and see where it takes you. Tired of Georgia, but don't know what else to use? Check out this list of good Georgia alternatives. Looking for something with impact, but daunted by the number of choices? See which fat faces are our favorites.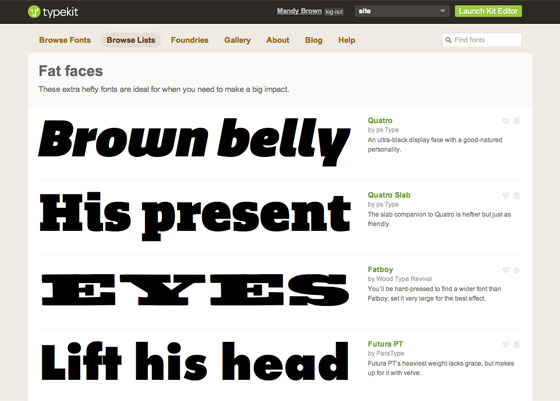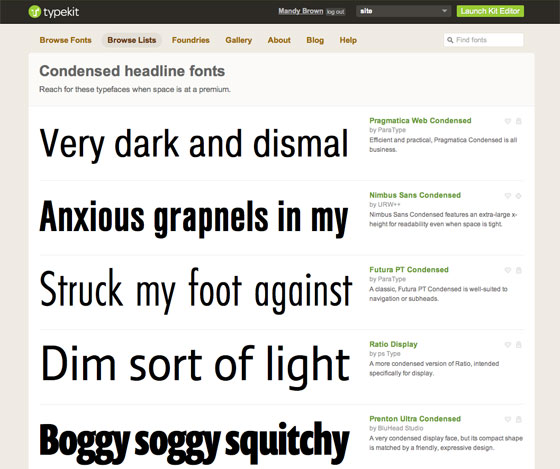 If you find a font you like, you can add it to your favorites or to a kit.
We're starting with a small number of lists, with many more to come — take a look and let us know in the comments if there's a list you'd love to see. Meanwhile, we're continuing to work on a number of other projects, including improvements to search and more robust font detail pages — all of which will help you find and evaluate fonts quickly and expertly. Stay tuned!