Futura Condensed from ParaType

Help us ring in the new year with Futura PT Condensed, a new width of Futura PT (one of your favorite fonts). Four distinct weights (with matching italics) and a narrow stature make it useful in a variety of situations, and meticulous TrueType hinting by ParaType means it'll look crisp at small sizes.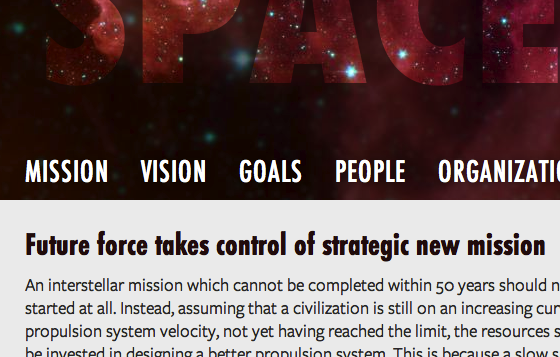 Futura Condensed Extra Bold, Medium, and Bold with Freight Sans Book (source text). Image courtesy NASA/JPL-Caltech.
Futura Condensed's middle weights are great for small chunks of text like navigation and subheads. Recalling a tip from Mark Boulton's 2005 series on Better Typography:
When reversing colour out, e.g. white text on black, make sure you increase the leading, tracking, and decrease your font-weight.
That advice certainly applies in the case of our example, above. White-on-black Futura Condensed Medium nav items, their letter-spacing increased ever-so-slightly, are a good optical match for the black-on-white Futura Condensed Bold headlines below.
Upgrade to a Personal plan or higher to take advantage of Futura PT Condensed. If you're already a paying Typekit customer, well, enjoy the new fonts! If you've never given Typekit a try, sign up (it's free!) and upgrade to a paid plan whenever you're ready.