Sites we like: O Music Awards, Art of the Menu, and beta620
Three spectacular sites we like this week, from MTV, UnderConsideration, and The New York Times.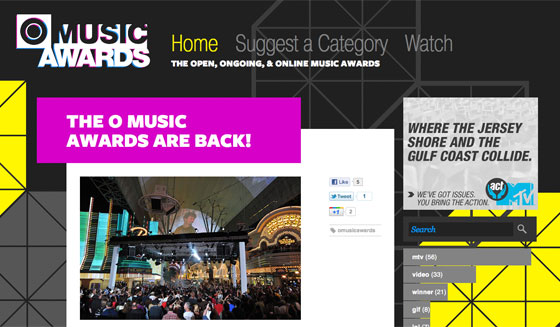 From the designers at Happy Cog comes a vivid new site for MTV's O Music Awards. Bold, all caps Freight Sans complements the hot pink and bright yellow blocks of color; while Pragmatica Condensed contrasts with its narrow, light weight. Be sure to note the vertical parallax effect on the background when you scroll down.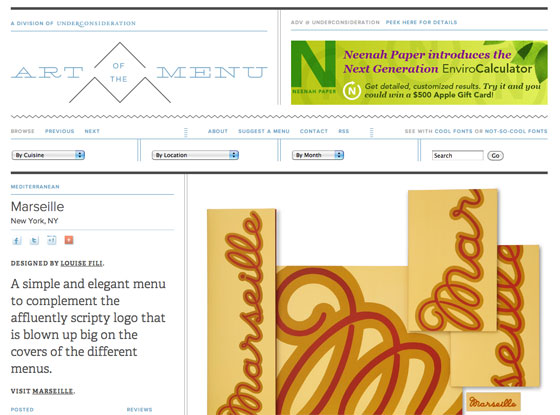 The intrepid team at UnderConsideration are back again, this time at the intersection of food and type. Art of the Menu catalogs great menu design, with help from Mark Simonson's Proxima Nova and TypeTogether's Adelle. The combination of a grotesque and a slab serif is classic, and the many small menu-inspired details (rules of different weights, and pinking-sheared edges) make for a pleasing whole.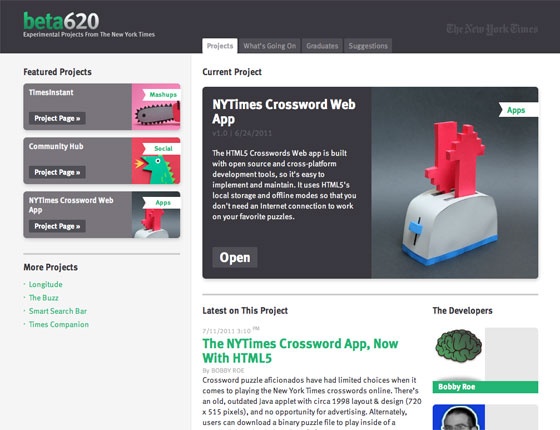 And last but certainly not least, this week The New York Times launched beta620, a new home for experimental projects from Times developers. FF Meta serves as both paragraph and headline text, showcasing it's flexibility and personality at both small and large sizes, and letting the playful, cutout-style illustrations take the stage.
Stay tuned for more sites we like next week!