Sites we like: Brand New Conference, MCQ, and The Brander
Attend a conference, admire a portfolio, and learn about brands in this week's sites we like.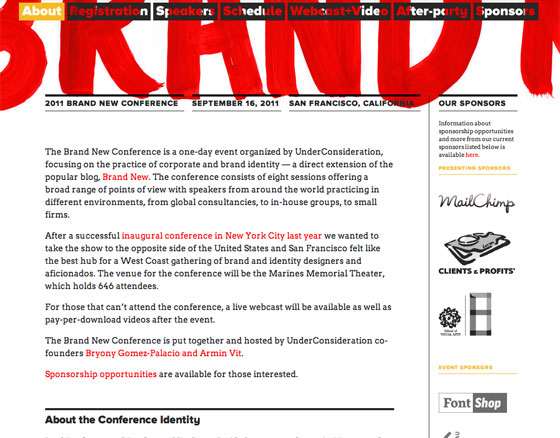 From UnderConsideration, the Brand New Conference will take place this September in San Francisco. The beautiful site pairs brush lettering with Proxima Nova Alt and Arvo. Read more about the conference identity here.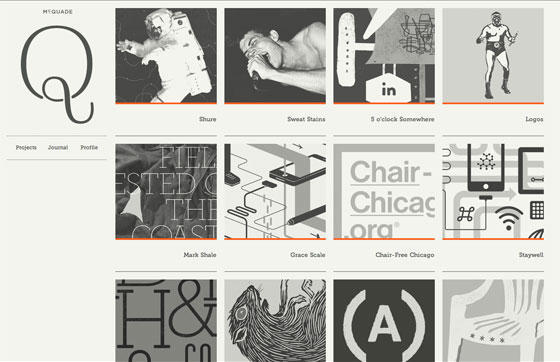 Mike McQuade is a Chicago designer and illustrator. A delightfully monochromatic color palette is livened by splashes of orange along with Jos Buivenga's Museo Slab. Headings in Raleway provide thin, graceful lines, in contrast to Museo Slab's heavy serifs.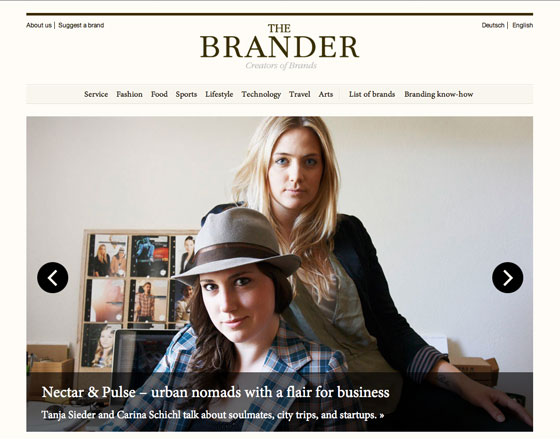 The Brander provides a steady flow of stories about brands and their creators. Minion lends an upright, sophisticated look, a nice complement to the sharp photography.
Stay tuned for more sites we like next week!