Sites we like: Brain Pickings, Browse Happy, and FitText
Brain food, better browsers, and easy flexible headlines in this week's sites we like.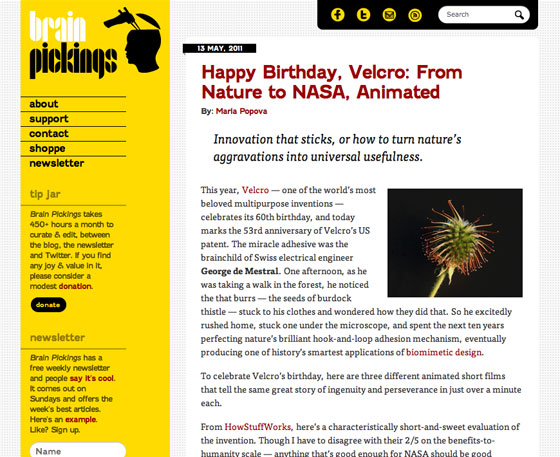 From Maria Popova, Brain Pickings is "a modest exercise in vision- and mind-expansion," and a source of constant inspiration. FF Tisa makes for classy body text, while Fenwick's quirks pair with the neon yellow palette to communicate just the right amount of cheek.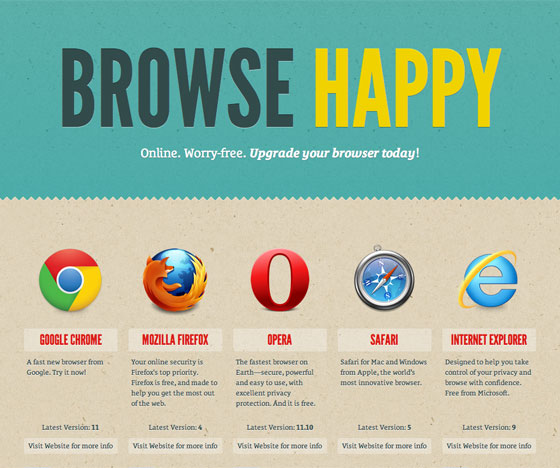 From our friends at WordPress comes Browse Happy, an invitation to upgrade your browser for a better web. Le Monde Courrier, from Jean François Porchez, serves as friendly, informal body text, while League Gothic makes for cheerful headlines.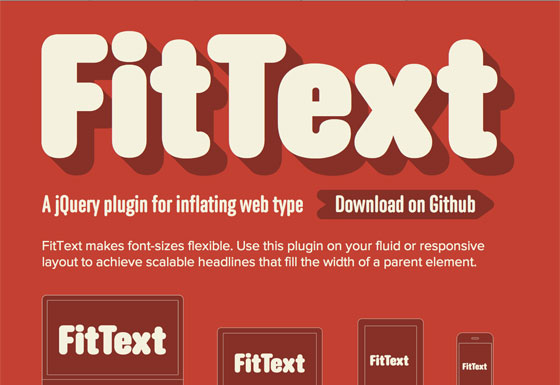 And the prolific team of Paravel are back at it with FitText, a plugin for inflating web type. Process Type Foundry's Anchor looks stunning set huge and with three text-shadows that combine for a 3D look; meanwhile, Proxima Nova chimes in for body text (and an important warning not to use FitText for paragraphs — display text only!).
That's all for this week! Share sites that you like in the comments.