Featured site: The Gawker Network
Today, Gawker relaunched its network of sites — including Gizmodo, Gawker.tv, Jalopnik, Jezebel, io9, Kotaku, Deadspin, and Lifehacker — with chic new designs sporting fonts from Typekit.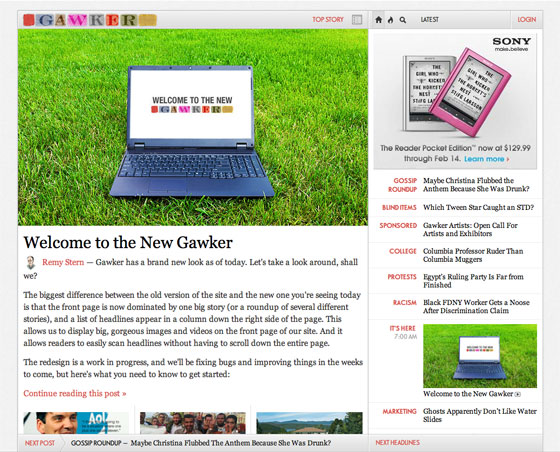 Gawker, redesigned with Typekit fonts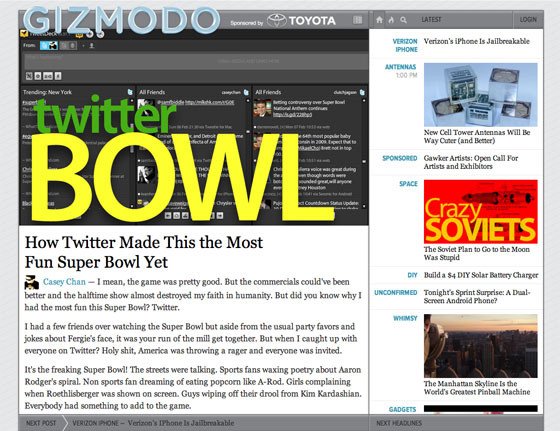 The new Gizmodo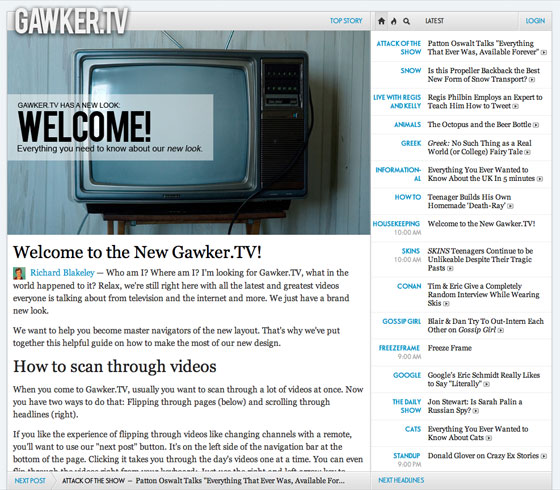 And the new Gawker.tv
Each new site features an app-like design, making it refreshingly easy and quick to flip from one article to the next. Proxima Nova Condensed performs excellently as headings and navigation, offering a density of information in a minimal amount of space. Go check it out!