Sites we like: Delta Embark, Ecomagination, Creative Journal
Three newly launched designs make for this week's Sites we like.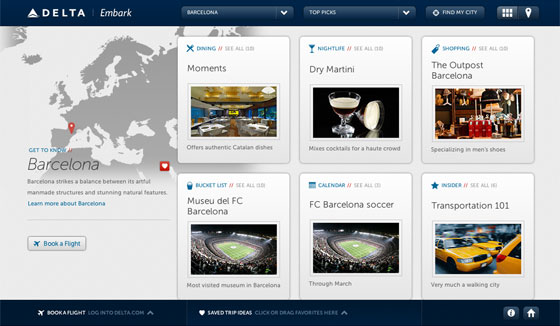 Delta Embark is a travel guide for Google Chrome users and features Museo Sans. The thin, italic headlines make for a breezy, spirited design, perfect for planning your winter getaway.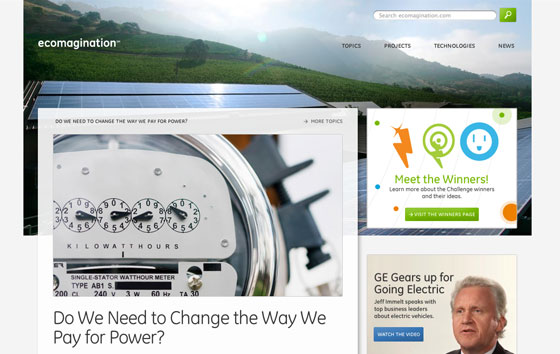 Ecomagination represents "GE's commitment to imagine and build innovative solutions to today's environmental challenges while driving economic growth." The site prominently features GE's corporate font, GE Inspira, whose friendly, open shapes communicate accessibility and transparency. Moreover, Typekit's support for custom fonts allows them to unify their branding both online and off.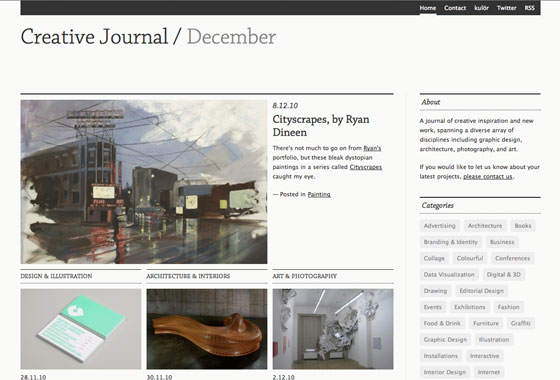 Creative Journal features creative inspiration across graphic design, architecture, art, and photography. Text in Chaparral feels refined but informal, and pairs nicely with the sparse design and ample whitespace.
Noticed other sites using Typekit? Share them in the comments!