Sites we like: Design made in Germany, Jax Vineyards, and Panic Blog
A few sites that caught our eye this week: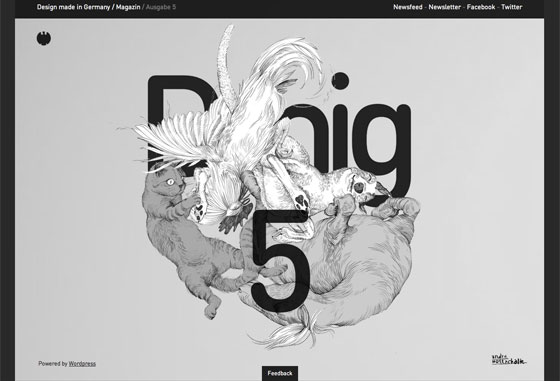 Design made in Germany combines FF DIN Round with whimsical (and slightly spooky) animal illustrations and a beautiful, cool gray palette. The hanging numbers in the table of contents are especially well done. Scroll down for some clever background layering.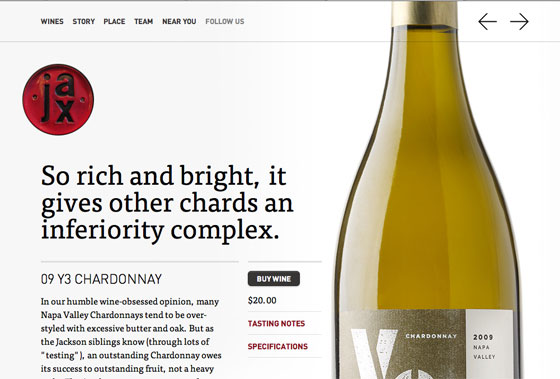 FF DIN reappears on the site for Jax Vineyards, this time paired with FF Tisa, along with some lovely photography. In this case, FF DIN takes a back seat (and shows off just how nice it looks at small sizes), while FF Tisa steps up and expertly reflects the playfulness in the headline copy. Note the use of FF DIN in tiny, light gray, uppercase headings for the specifications; the size and spacing are perfect.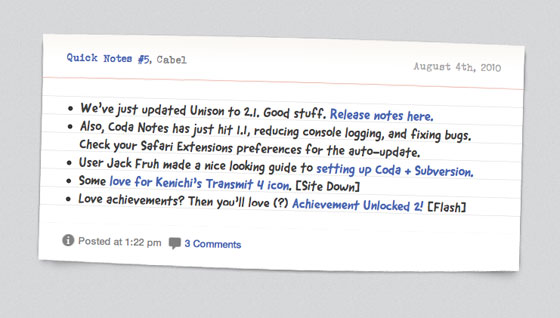 Meanwhile, Panic Blog combines two seemingly incompatible fonts—GoodDog New and John Doe—in a kitschy take on an index card. A subtle rotation via CSS3 completes the trompe l'oeil. A great example of how novelty fonts can be used successfully when the context is right.
That's all for this week; more to come next week! Share sites that you like in the comments.