Gawker turns to Typekit for iPad font support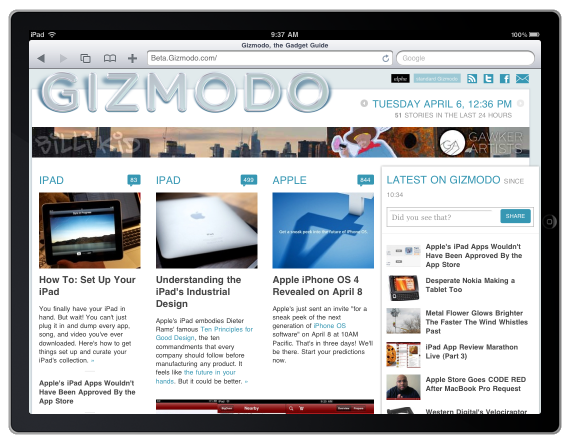 Yesterday, we wrote about our experiments using web fonts in the iPad. Today, we're showing off an example in the real world. The folks over at Gawker Media have been hard at work developing iPad-specific versions of their blogs, and we've teamed up with them to provide the fonts. If you've got an iPad, you can point it at the beta versions of Gizmodo, featuring FF Netto, and Deadspin, sporting a new look with Pill Gothic 300mg.
We're still working on SVG font support for all Typekit accounts. As soon as we launch that, you can start experimenting as well. We'll keep you posted here, or watch our Twitter feed for all the latest news.