Over 600 Monotype fonts added to Creative Cloud subscriptions
Creative Cloud customers now have access to 665 new fonts from 41 different type families, thanks to new additions from Monotype.
Many of these fonts were designed in the earlier 20th century and have since inspired a number of other typefaces in turn, which makes them valuable to have in your design toolkit. They've also seen a number of refinements over the years as they were all gradually adapted into digital type.
In short, we're happy to add these to your Creative Cloud subscriptions. There's a lot to browse, so here are a few highlights you might start with.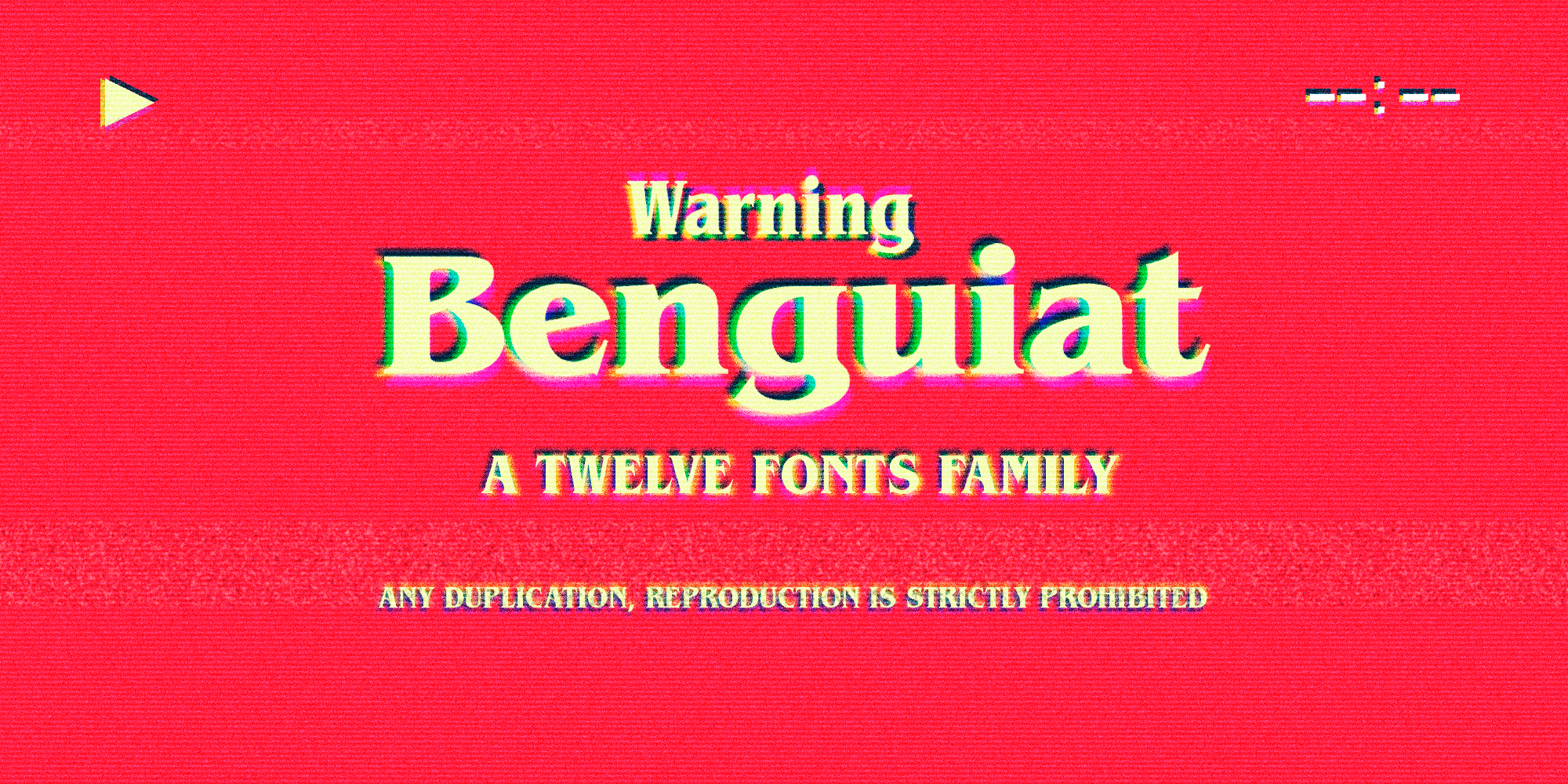 Yes, it's the Stranger Things font! ITC Benguiat was also a classic used in a lot of 1980s book covers, and it's not unusual to catch it in signage today. Designed by Ed Benguiat, this font looks iconic even if you don't make any further changes to the typesetting.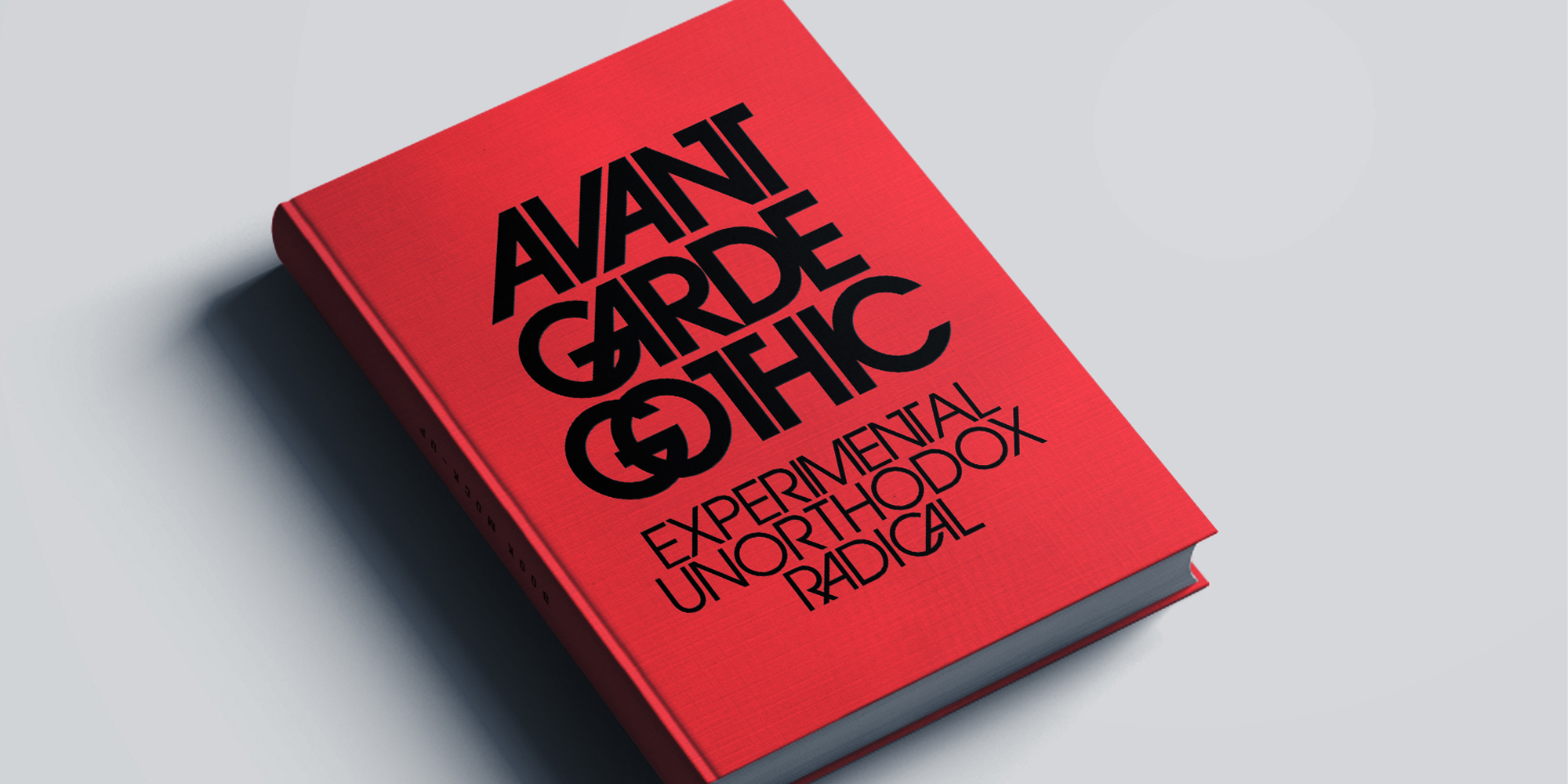 This one also involves the design work of Ed Benguiat, though in this case he was working from original designs by Herb Lubalin and Tom Carnase to expand the font they designed for the cover of Avant Garde Magazine in the 1970s. It's insanely flexible, with a personality that comes through with thoughtful use of the alternate glyphs.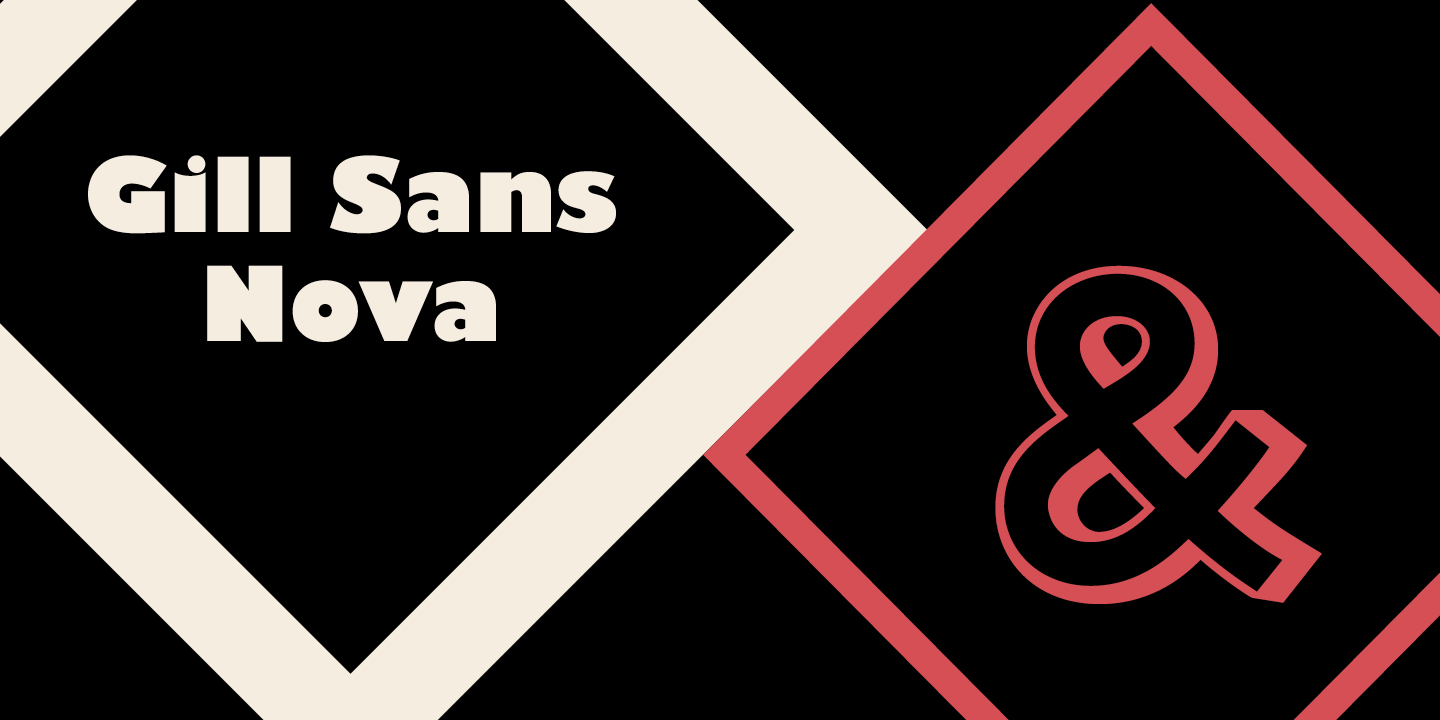 Mind the gap! Inspired by the type used in the London Underground, Gill Sans will definitely fit the bill if "midcentury train glam" is your desired aesthetic, but it's also much more versatile beyond that. In the decades since Eric Gill's initial work, several other designers have stepped in to design extended alphabets, making this a true typographic system with a Condensed width and even some fun shading and outline variants.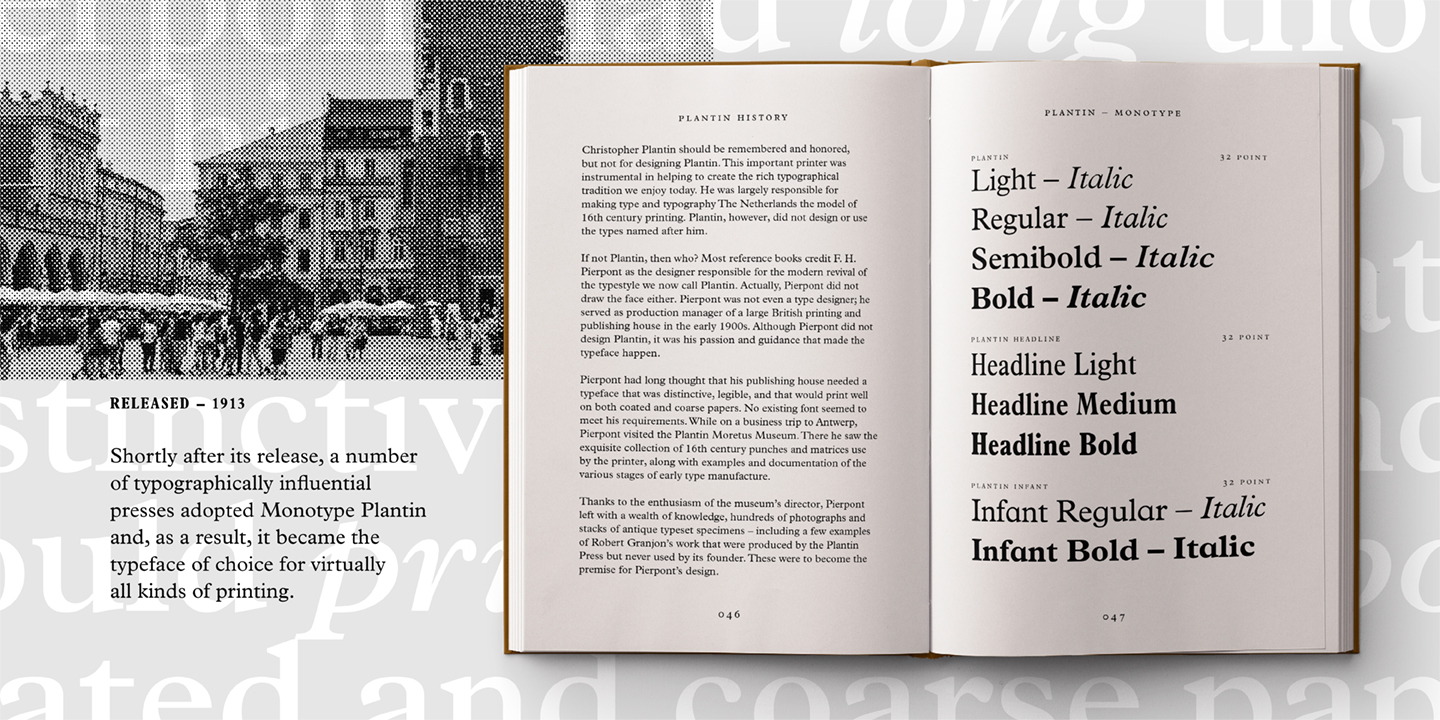 This font celebrated its 100th birthday not too long ago, and it still holds up — in fact it was an inspiration for Times New Roman. Named after a 16th-century printer by the name of Christophe Plantin, the original cuts for this revival typeface were made in 1913 for hot-metal typesetting. Now we've got the tidy digital version of that.


What would happen if you took a geometric sans typeface like Futura and added serifs? Designers at Monotype posed this question in 1934 and the answer was Rockwell. This has been a popular choice for decades of titles and branding, sometimes used for graceful, organized paragraphs and other times sized up for strong, commanding headlines. It fits right in almost anywhere, especially if you employ the Condensed width for tighter spaces.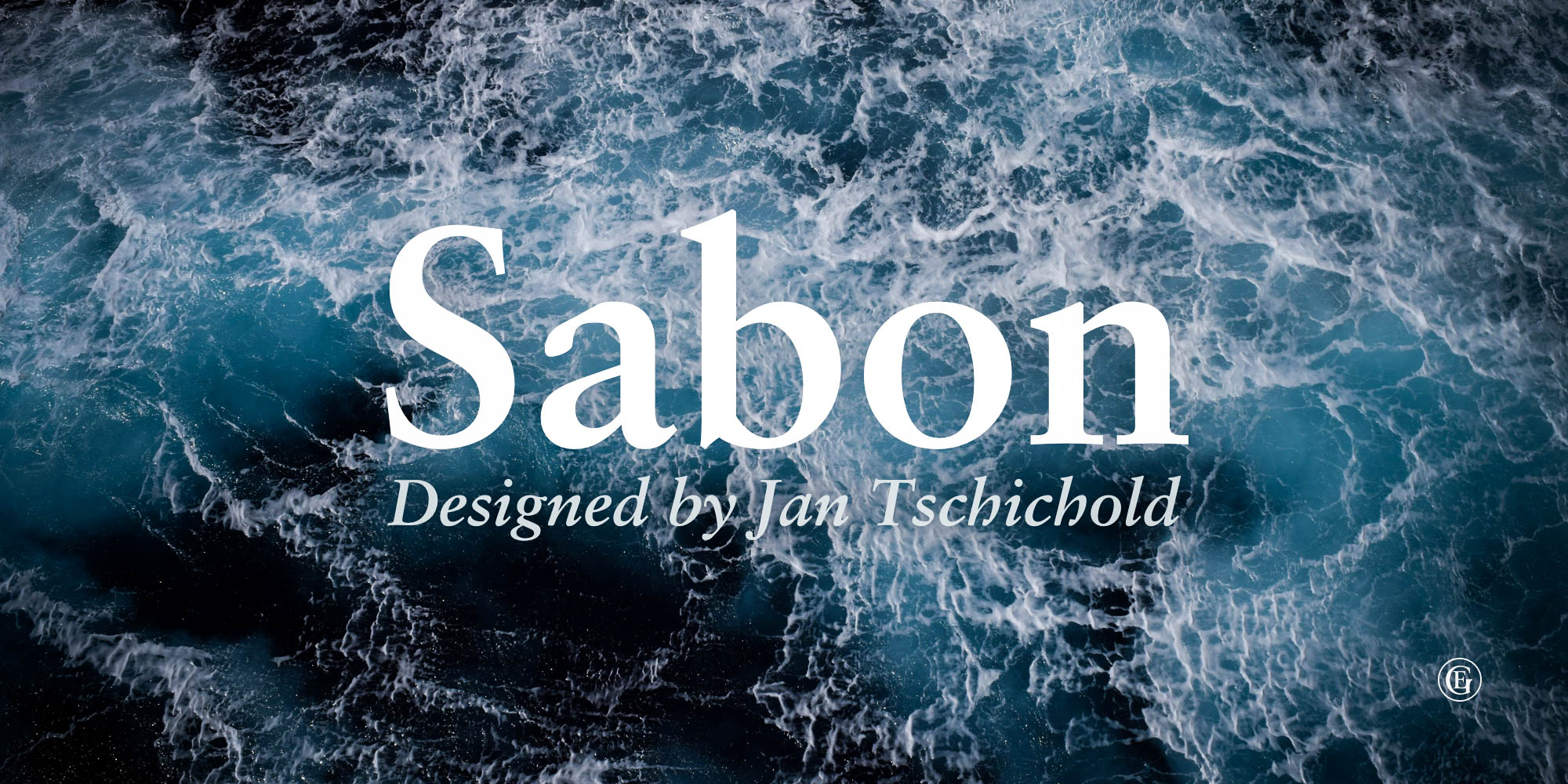 Sabon was designed precisely to spec, with a series of constraints that might sound pretty odd to type designers today:
must work identically for Monotype, Linotype, and manual typesetting systems;
no kerning (the letters all completely self-contained, with nary a crossbar bumping into the neighboring letter);
italic and bold styles must not take up any additional space;
also it needs to look like Garamond.
Lucky for us, Jan Tschichold was up to the task. The typeface released in 1967 ended up becoming enormously popular, especially for book typesetting.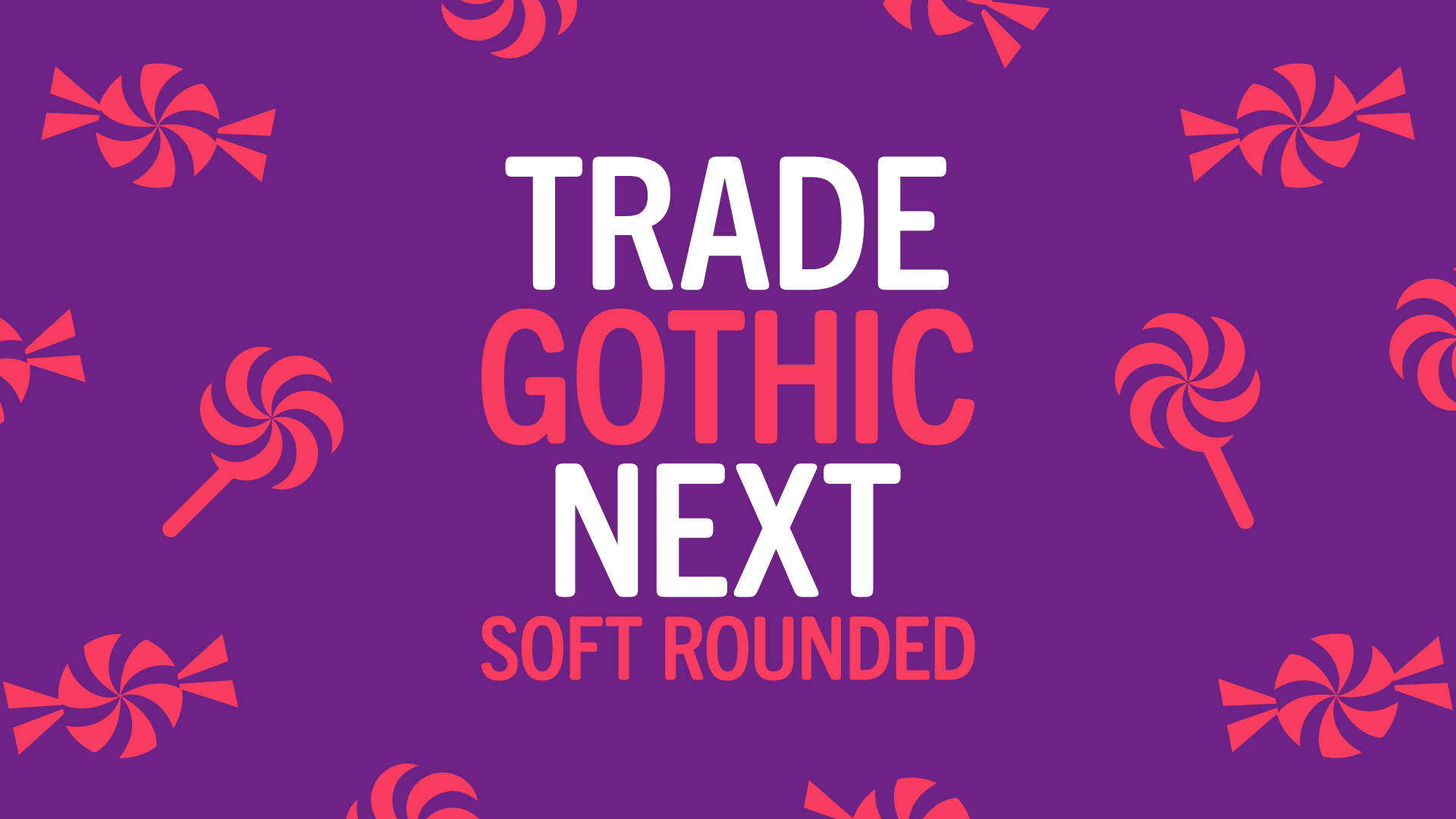 There's always a place for a typeface like Trade Gothic in a designer's arsenal. It's a go-to for clear headlines and fantastic in infographics. The Soft Rounded option is a great way to scale back if the regular style feels a little abrupt.
These fonts are all part of your Creative Cloud subscriptions now. Some may appear in a font pack in the future, so stay tuned for that — and in the meantime, enjoy getting these into your designs.