Hidden Treasures: Fonts nearly lost to history re-emerge
We're delighted to introduce Hidden Treasures of the Bauhaus Dessau, a font collection inspired by original type specimens the Bauhaus artists left undeveloped.
Fittingly, these fonts are now a reality thanks to type design students a few generations beyond the Bauhaus era. Project co-coordinators Erik Spiekermann and Ferdinand Ulrich worked with instructors at five different design schools to nominate students to participate in the project. Under the supervision of Spiekermann and Ulrich, the students designed fresh new fonts based on the original source materials.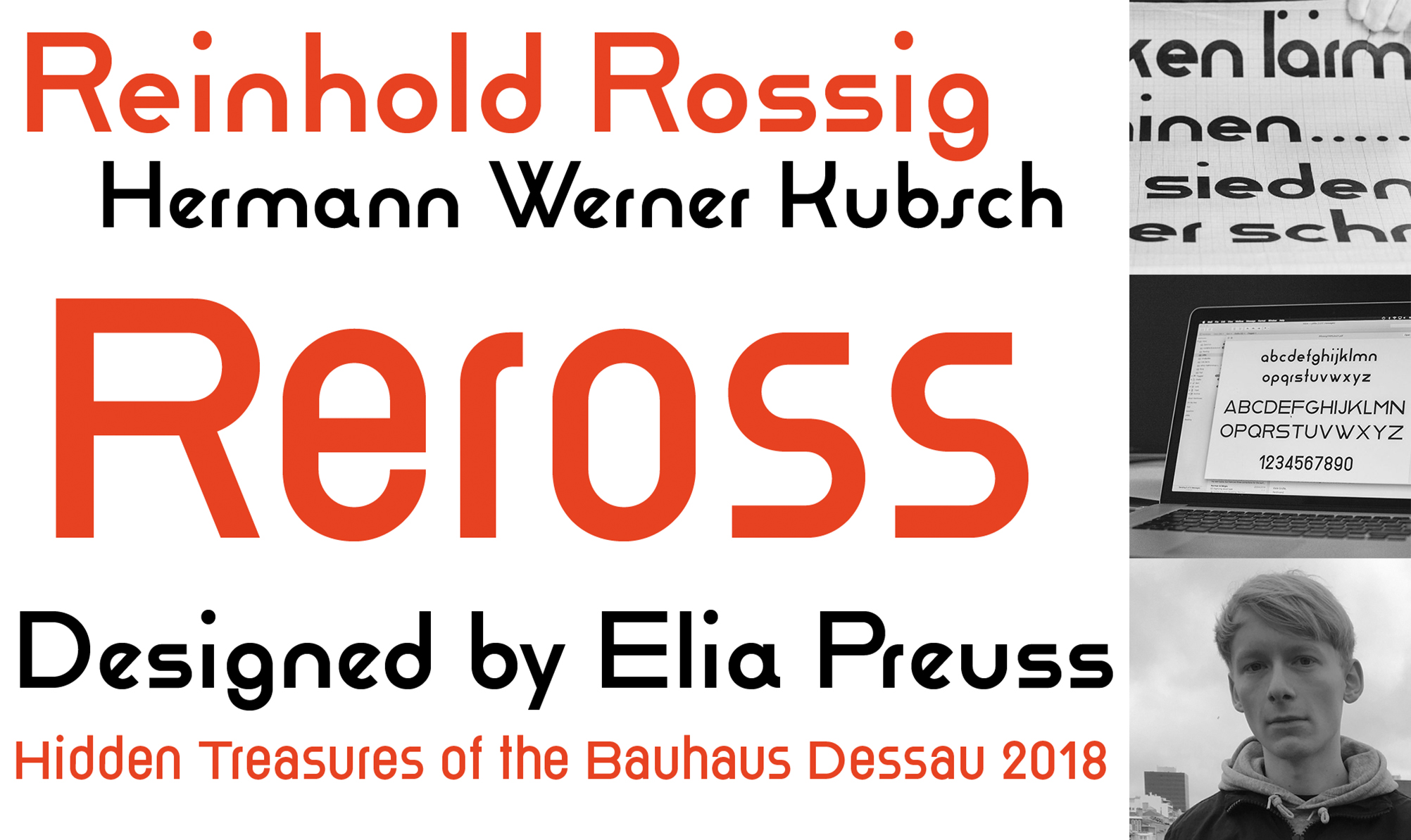 Reross
Elia Preuss used source material from two different Bauhaus students for Reross: Reinhold Rossig, whose alphabet from 1929 is the primary influence, and Hermann Werner Kubsch, whose poster designs informed the alternate glyphs. Reross is available in two styles, Quadratic and Rectangular — both designed to a strict grid system but playing with different x-heights. Preuss is a student of type design at HGB Leipzig.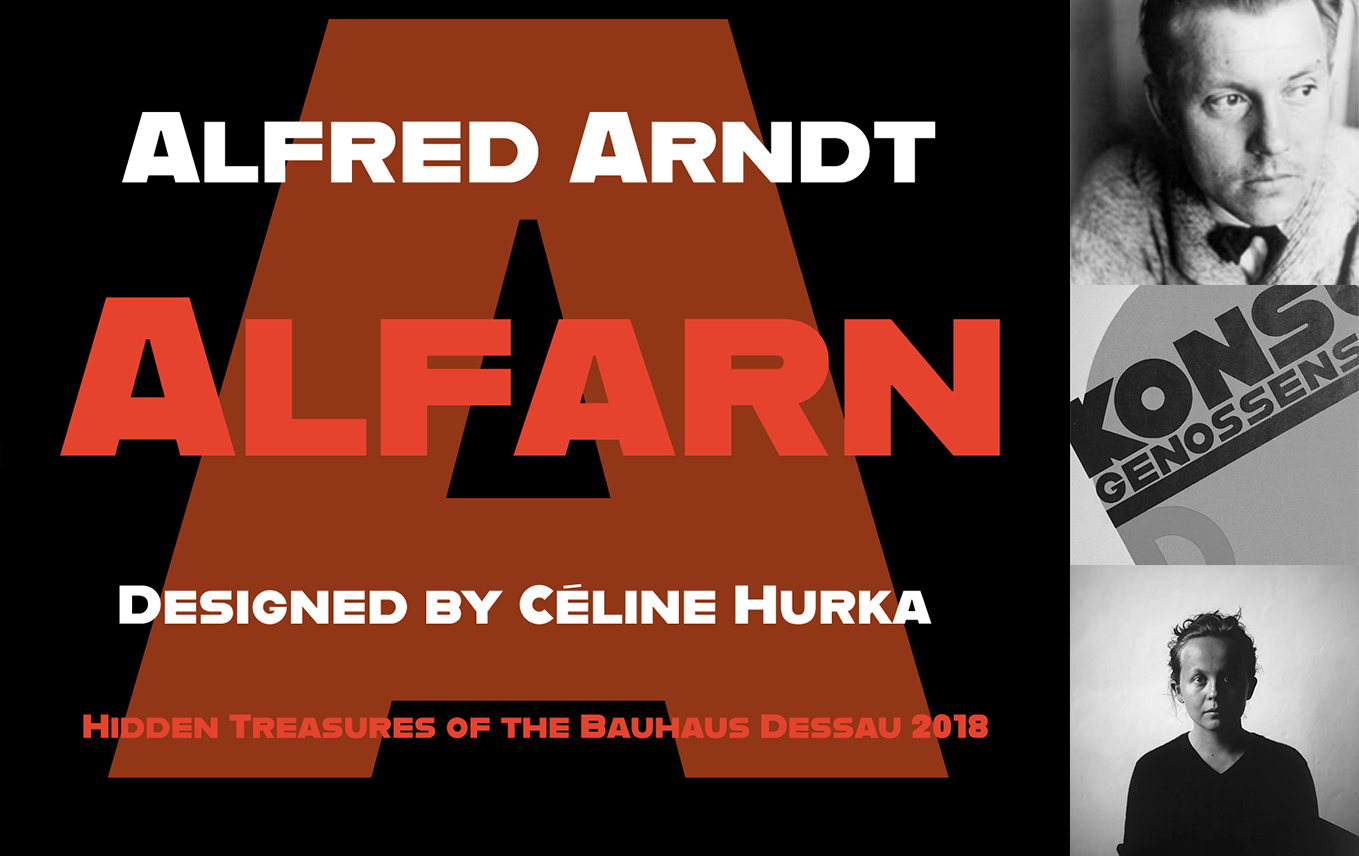 Alfarn
Céline Hurka, a student at the Royal Academy of Art (KABK) in The Hague, captures the spirit of 1920s Bauhaus-influenced posters with Alfarn. Her source material came from a set of capital letters that Bauhuas student Alfred Arndt drew for a poster in 1923. Hurka drew additional small caps to make up for Alfarn's missing lower case, which adds versatility to the well-balanced design.
CarlMarx
No, not that Karl Marx. Carl Marx was a student of Joost Schmidt at the Bauhaus, and the design that Hidetaka Yamasaki turned into the typeface CarlMarx was originally drawn with brush and marker. Yamasaki, currently a student at University of Reading's MA Typeface Design program, painstakingly redrew the letters from scratch and completed two weights (Bold and Regular).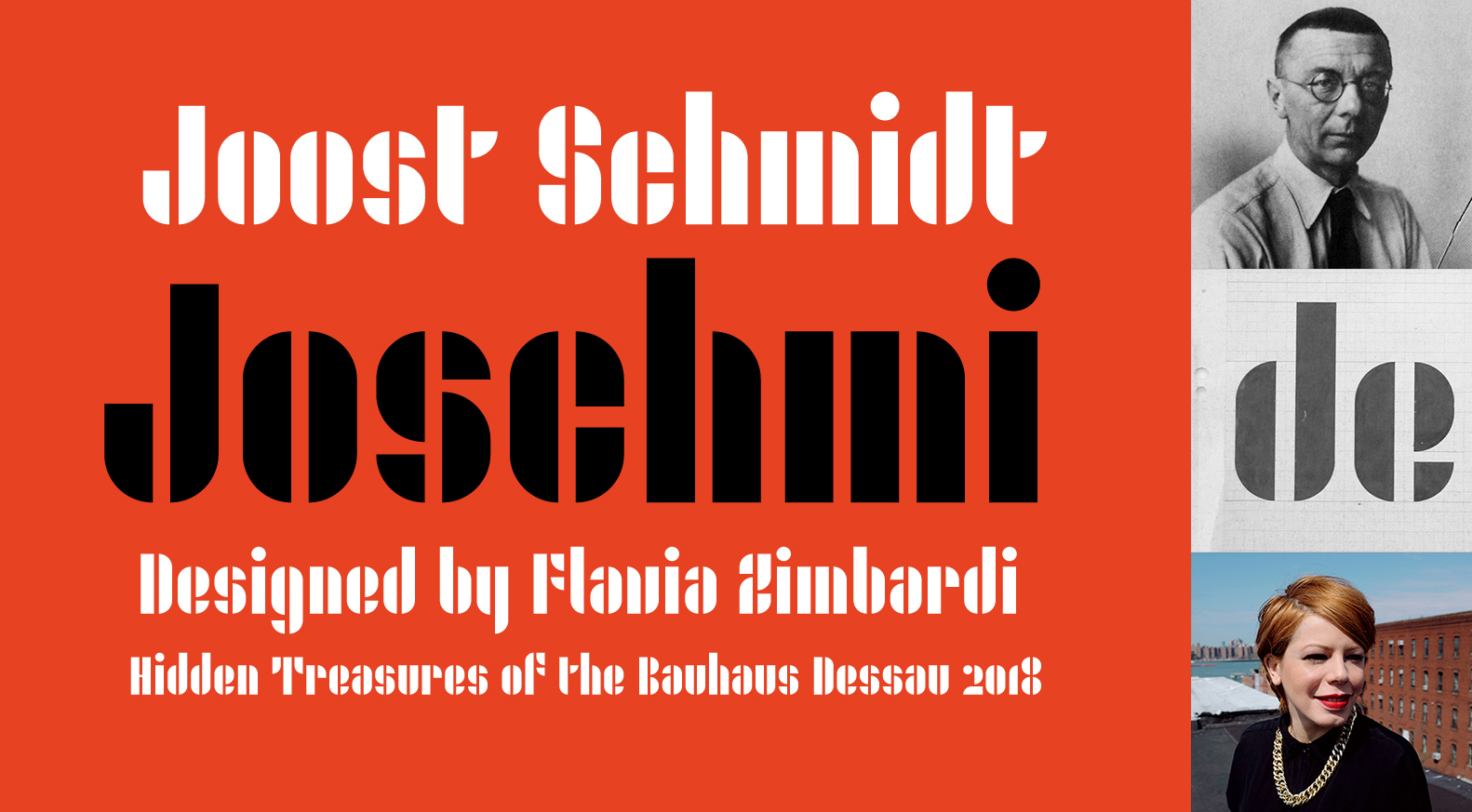 Joschmi
When designing Joshmi, Flavia Zimbardi referenced the design of a lesser-known stencil alphabet by Joost Schmidt, who instructed many other type designers of the Bauhaus Dessau. She had only six of the original letterforms to work with: a, b, c, d, e, and g. Based in New York, Zimbardi hails from Rio de Janeiro and is a graduate of the Type@Cooper Extended Program.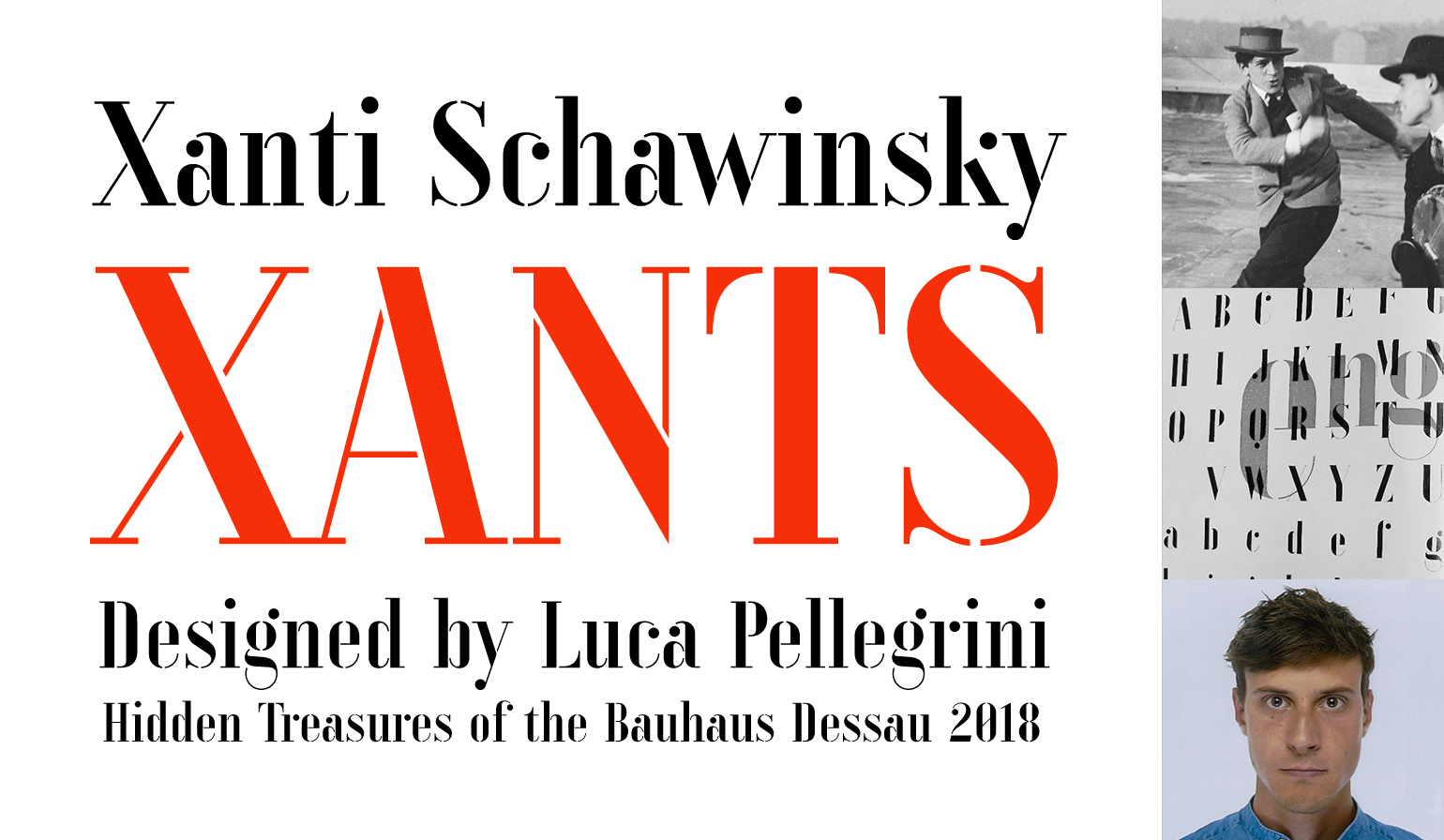 Xants
Designed by Luca Pellegrini, Xants is based on an alphabet by Swiss-Italian designer Xanti Schawinsky that combines stencil characteristics with a neo-classical stroke contrast for a unique mix of lettering influences in one place. Pelligrini is a second-year student at the MA program in type design at the University of Art and Design/ECAL in Lausanne, Switzerland.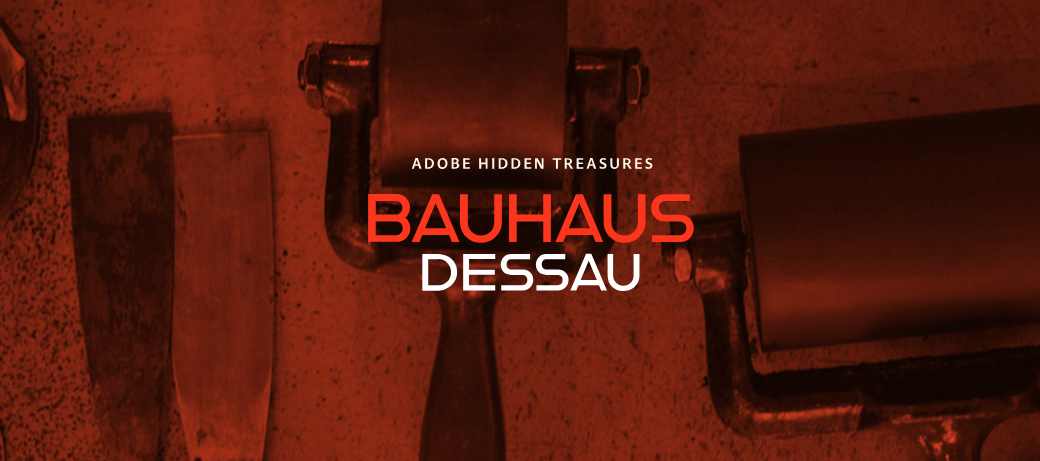 Visit the Hidden Treasures campaign page for more history about the project, design challenges, and more.
What was the Bauhaus?
The Bauhaus was a German design school that became celebrated for its novel holistic approach to design. Artists like Paul Klee and Wassily Kandinsky spent time at the school as instructors, and the broadly-themed curriculum included courses on lettering, which typographer Joost Schmidt taught for seven years.
Schmidt, his students, and a handful of other teachers at the school worked on numerous lettering projects over the years to accompany the designs coming from all corners of the Bauhaus. Many of the letters incorporated geometric features in the "modernist" tradition. A similar geometric, unadorned character imbued much of the design work emerging from the Bauhaus, often earning strong reactions from the public when unveiled.
The school was in operation from 1919 to 1933, when it closed down due to pressure from the Nazi regime. It is with the cooperation of the Bauhaus archives that the original source material from the school became available for renewed typographic study. Today we're delighted that the Hidden Treasures collaboration has resulted in a new life for the letter designs that were left as one-off or incomplete projects so many years ago.