Sites We Like: Pilot & Captain and Maptote
We've got summer travel on our minds this week. Just in time for your next vacation, here are a couple sites celebrating travel stylishly, with fun collections and great typography.
Pilot and Captain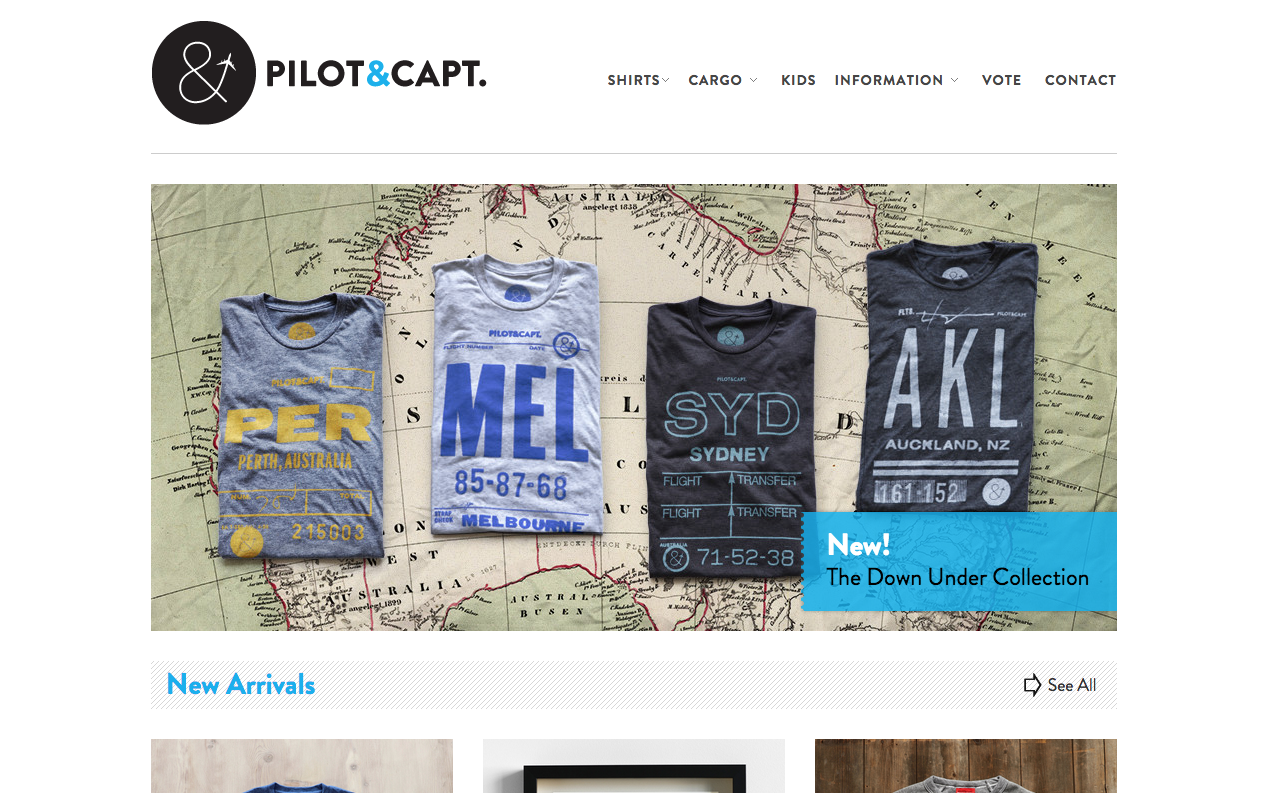 If you have a weakness for airport codes and other travel paraphernalia, Pilot and Captain is the outfitter you've been waiting for. Just look at all the t-shirts dedicated to airports worldwide! Brandon Grotesque is the dominant typeface in use here, keeping the tone light and a little playful.
Maptote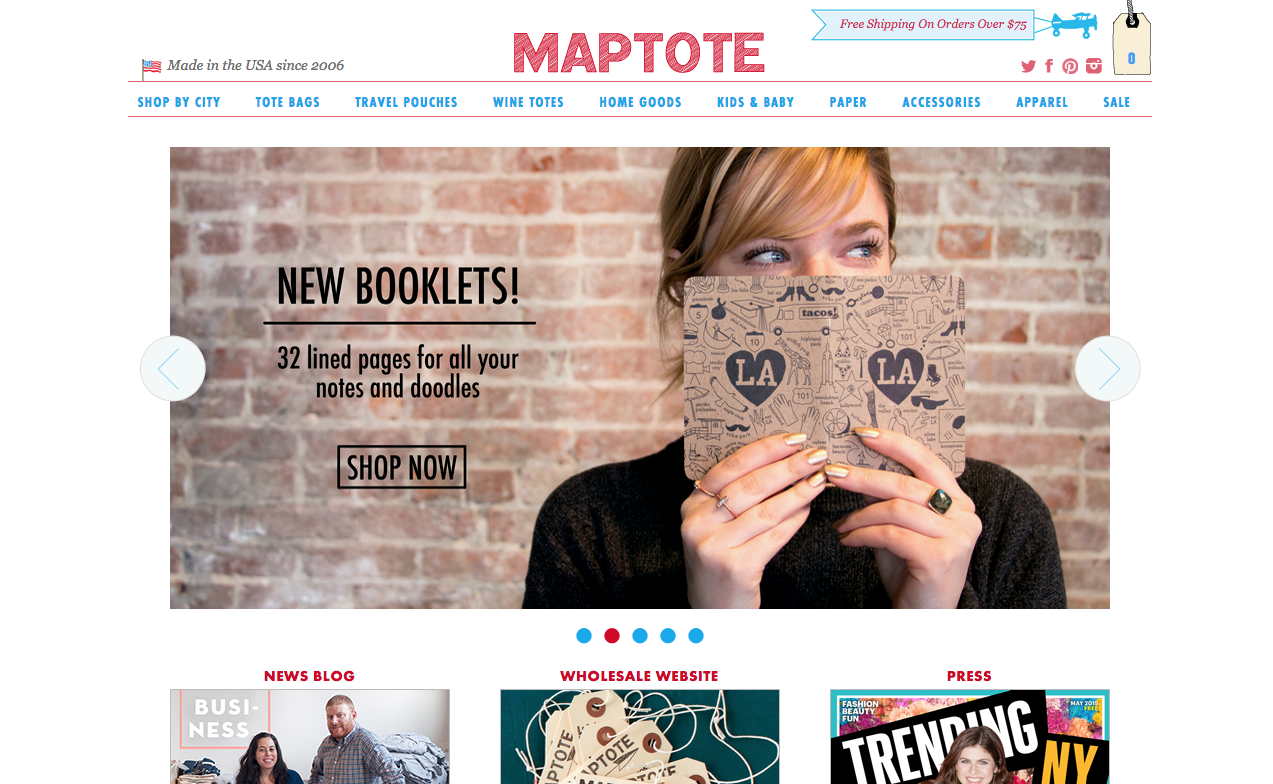 Maybe being in the air isn't quite your thing, but you're all about exploring new places on the ground. Maptote has you covered, with city-themed tote bags and other accessories. Futura PT Condensed performs nicely in the headings here, with regular-width Futura PT for smaller subheads — a good choice for the sake of legibility. Body text and product subheads are in sturdy Museo Slab, and Museo Sans is a fitting match for the small footer text.
That's it for this week; share sites you like in the comments!