Troubleshooting Guide
We have released a new Troubleshooting Guide, which covers common issues that you might run into. Based on the questions we get via email and Twitter, this guide is organized into a concise table of problems and solutions, to help you get your site working as quickly as possible.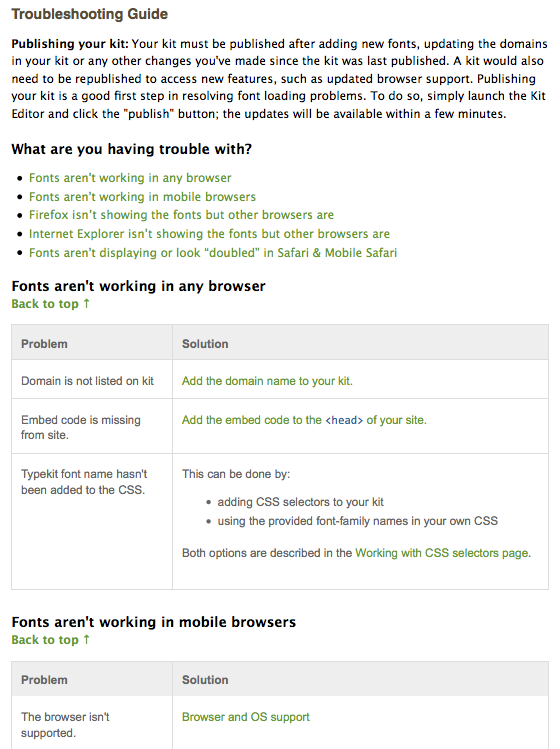 Screenshot of the troubleshooting guide.
The guide will continue to be updated as new issues arise or existing ones become obsolete.
If you have any feedback on this new troubleshooting page, let us know in the comments. You can also get in touch with the support team directly with questions or comments by emailing support@typekit.com. We are here to help!