Sites we like: XOXO, Nick Jones, and Maxvoltar
Three lovely and unique responsive designs in this week's sites we like.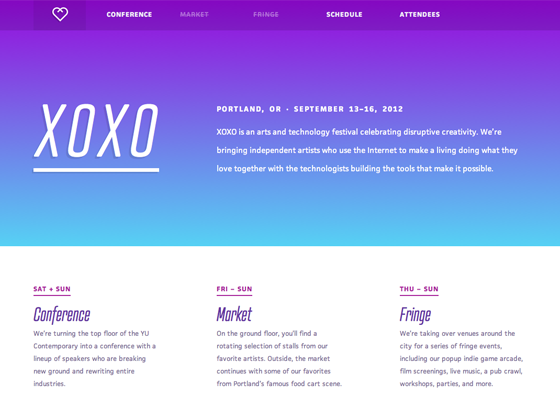 XOXO Festival takes place this September in Portland, Oregon. Atrament's italic makes a bold impression, while Just Another Foundry's FacitWeb is stunning in purple and all caps.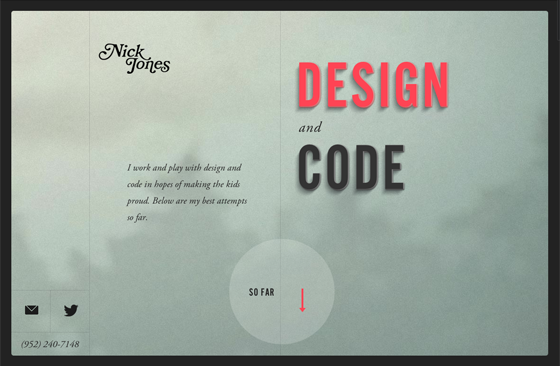 Nick Jones designs and codes with a classy combination of Alternate Gothic No. 2D and Adobe Garamond. Best navigated with your arrow keys.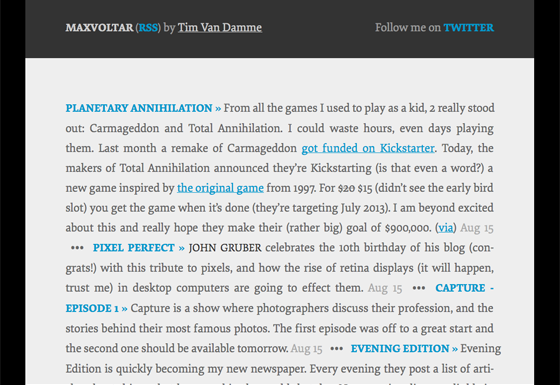 And Tim Van Damme puts Process Type Foundry's beautiful Elena to the test, with large justified text that's designed to be read.
That's all for this week; share sites that you like in the comments.