Featured site: Trove
Created by The Washington Post Company, Trove is a personalized social news site that uses Facebook Connect to discover your interests and serve news that resonates with you.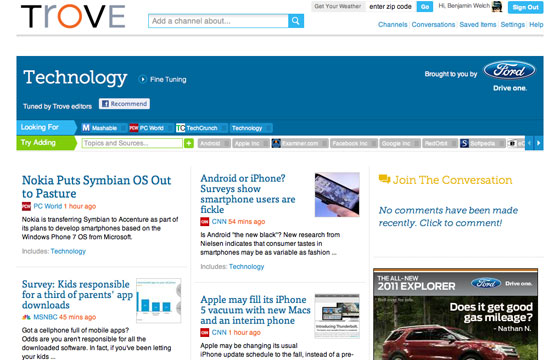 Museo Slab makes for a friendly, but still serious, design, while FF Tisa lends a hand for readable, attractive headlines. The bright color palette keeps things light — in keeping with the site's personal context. Be sure to check it out!