Sites we like: Gothamist, Squarespace SXSW, and mattt*
New York and Austin feature in this week's Sites we like.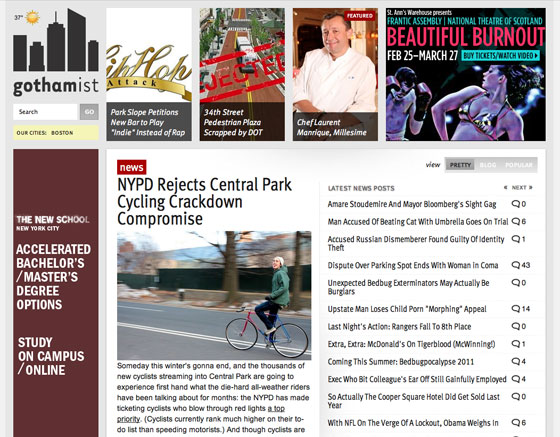 Gothamist is the most popular local blog in New York. FF Meta's condensed design is especially effective with Gothamist's long, clever headlines.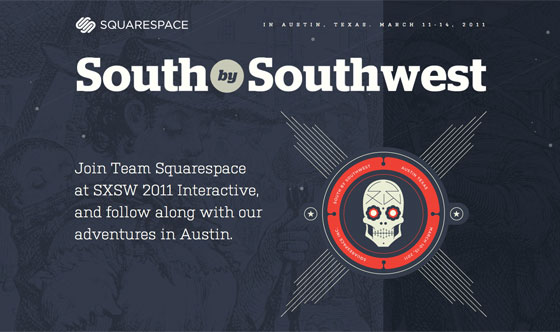 Not content with merely making the web better, the team behind Squarespace will also be feeding the masses at SXSW for free. Kulturista's linear style and sturdy serifs contrast beautifully with the woodcut illustrations in the background.
Mattt Thompson is a hacker living in Austin. Headlines set in Proxima Nova use Lettering.js and :nth-child(n) pseudo-selectors to alternate the text color. Combined with the grid layout and all-caps text, the subtle color shifts and bright palette lend a bit of playfulness to an otherwise structured design.
Notice any sites that you like? Let us know in the comments, or drop a line to gallery@typekit.com.