The Theme Foundry partners with Typekit
Great news for those of you who long for better typography in website theme templates: The Theme Foundry, a leading provider of professional themes for self-hosted WordPress sites, has partnered with Typekit to incorporate premium fonts into the design of select themes that it sells by subscription. The first of these is the beautiful Oxford, a contemporary magazine theme that makes stunning use of Soleil and Futura PT. See a demo of Oxford in action.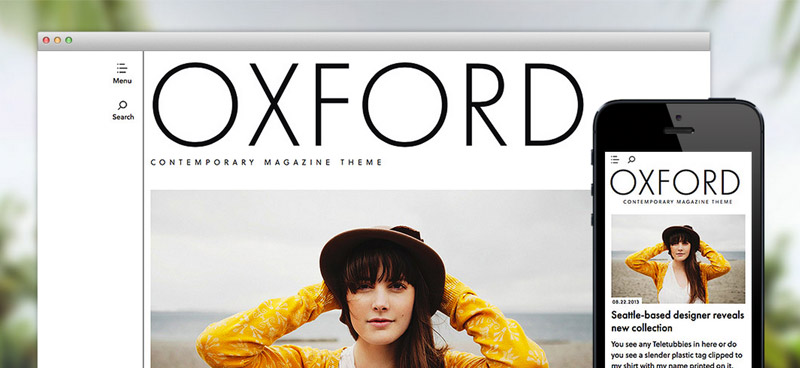 When you activate Oxford on your self-hosted WordPress site, The Theme Foundry works behind the scenes to automatically configure the Typekit service needed to provide the web fonts there, so there's no extra technical setup required. Best of all, this is included in your Oxford subscription from The Theme Foundry, so you don't even need your own Typekit account. If you do want to use your own Typekit account, adding your own kit is quick and easy.
We're excited about this new way of using Typekit in WordPress themes. Oxford is available now, and The Theme Foundry is planning to include fonts from Typekit in more of its WordPress theme collection in the future. Read more from The Theme Foundry blog.
Do you run a platform or service that would benefit from a Typekit-powered font integration like the one described here? Drop us a line at support+partners@typekit.com to learn how to get started.